Tires are the main feature to pay close attention to when you are looking for off-road adventures. If you occasionally take your vehicle off-road, then all-terrain tires might be the ideal fit for you.
Duratrac vs KO2 are two of the most popular all-terrain tires you can have. Good grip, strong footing on uneven surfaces, and several other premium features make these two best in the market.
Although they are almost identical tires, there are significant differences between them. So, which is a better option between the Goodyear Wrangler Duratec and BF Goodrich KO2? This all-terrain tire comparison guide will help you find the answer.
[the_ad_placement id="jeep-toz"]
Goodyear Wrangler Duratec Overview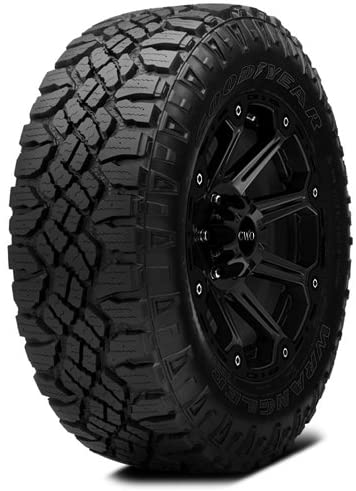 The Goodyear Duratrac has been around for a while and is still one of the most successful all-terrain tires. This is unquestionably due to Goodyear Duratrac's outstanding qualities and aggressive design. Goodyear Duratrac all-terrain tires are highly recommended for muddy tracks, off-roading, and even daily driving, especially in winters.
With characteristics like deep tread depth, large lugs, and massive sidewall, these tires are built to provide truck and SUV owners with dependable tires for the most severe road conditions while still offering a good choice for daily use.
While the aggressive tread pattern might confuse many people, the design blurs the distinction between mud tires and all-terrain tires brilliantly. According to Goodyear Duratec tires reviews on Amazon, the tires are versatile for most terrains and are reliable and satisfying.
So, according to your requirements, Goodyear Wrangler Duratrac all-terrain tires can be highly suitable and reliable for your daily use.
BF Goodrich KO2 Overview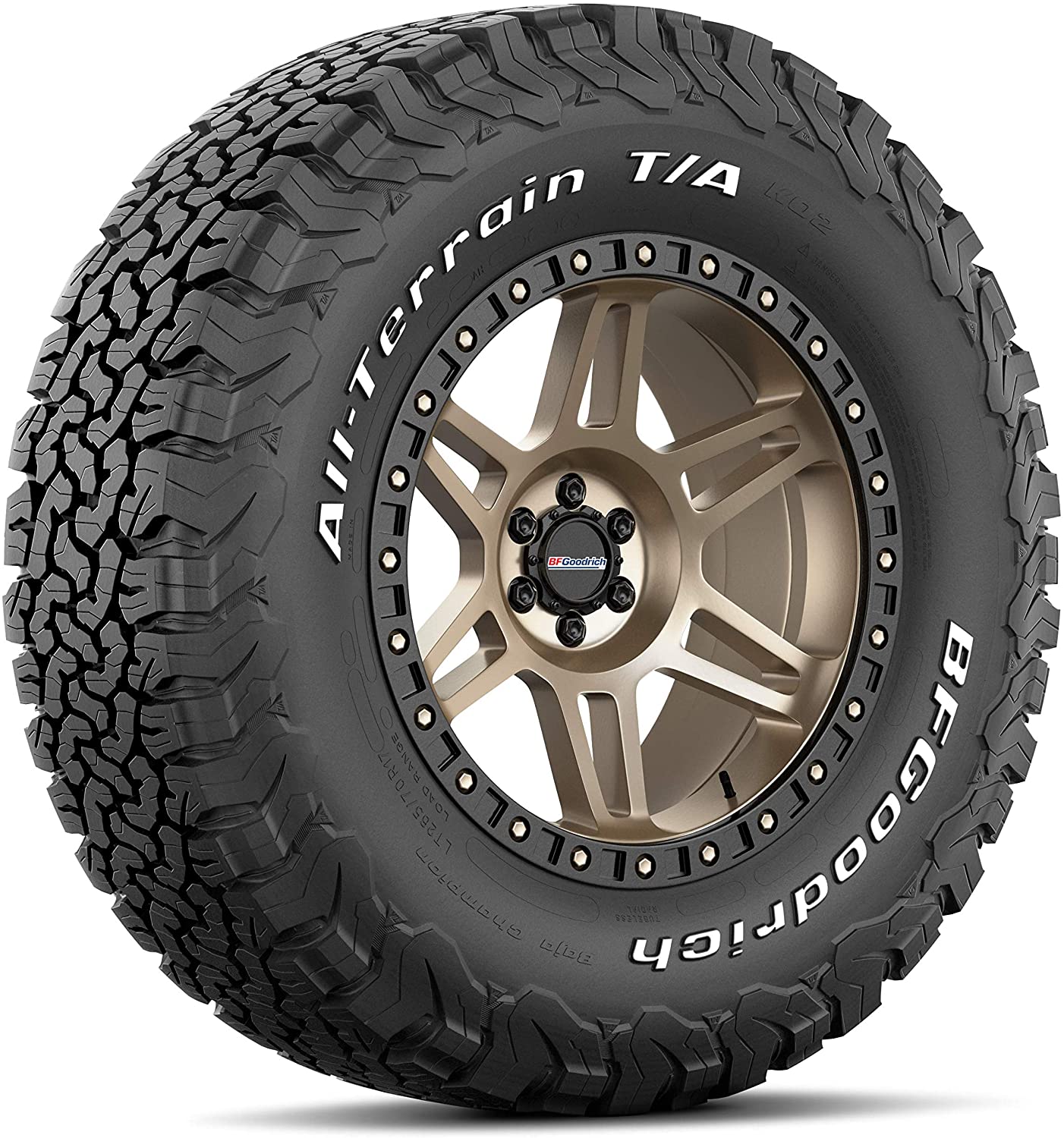 Goodrich KO2 tires are successors of the most popular tire Goodrich designed -BF KO. While the model is just an upgrade, comparing Bf Goodrich all-terrain KO vs KO2 shows the latter has tremendous improvement one should look out for.
The KO2 has better traction on mud and snow, longer tread life, and more resistance to sidewall splitting than its successor. With these significant improvements, the tire is expected to appeal to truck and SUV drivers. If your vehicle travels on highways, worksite, and off-road conditions, KO2 is a great fit for you.
If you have used BF Goodrich tires before, the tread pattern might look the same. But that is not the case. It is more aggressive and has new technology (CoreGuard technology). With an improved tread pattern and aggressive design, the tire can easily compete with all-terrain tires as well as some of the mud tires.
[the_ad_placement id="jeep-toz"]
Although both Wrangler Duratrac vs KO2 are categorized as all-terrain tires, there are significant differences in terms of their usability. KO2 is generally better on-road while also providing great performance in off-road situations.
Do you want to look for more tires for off-roading? Read our guide on 13 Best Off-Road Tires for Daily Driving in 2022.
Steering and Comfort
When comparing Goodyear Duratrac vs BFG KO2, deciding which road conditions you drive more often is a great way to help you make a better decision. While all-terrain tires are generally chosen because of their ability to perform well in all conditions, each all-terrain tire works better on a specific road.
Whether you drive more often on well-paved paths or off-road conditions, knowing this information can help you choose a better option.
KO2:
If you travel more often on paved roads, BFG AT KO2 is more commonly recommended. The ease and quietness are outstanding. The steering is easy and responsive when you drive on the road, which is surprising considering the tire's thickness. Long-distance highway travel won't be a problem with KO2.
The tires offer a really relaxed and smooth ride. The tires do not vibrate much and provide comfortable travel. The road noise is negligible, and when comparing TA KO2 vs Duratrac, KO2 is a little quieter.
[the_ad_placement id="jeep-toz"]
Duratrac:
While in contrast, Goodyear Duratrac tends to vibrate more than KO2 on a smooth road. This also results in it being noisier. However, if you consider the aggressive design of the tire, it performs fairly well.
Judging BFG KO2 vs Duratrac in terms of comfort, KO2 is slightly more comfortable. However, Goodyear Duratrac is also pretty comfortable driving on a highway. Driving at a higher speed doesn't offer much vibration so that you can enjoy a smooth ride all the way.
The tire isn't loud, but passengers can tell that that is the sound of an off-road tire. If you compare it with other real mud tires, Duratrac is much quieter.
The only downside highlighted in the Goodyear Duratrac tires review is the tires are swaying. This complaint is mostly related to heavy trucks. The sidewalls aren't designed to support heavy trucks. So the problem might persist since the tires are all-terrain tires and not mud tires.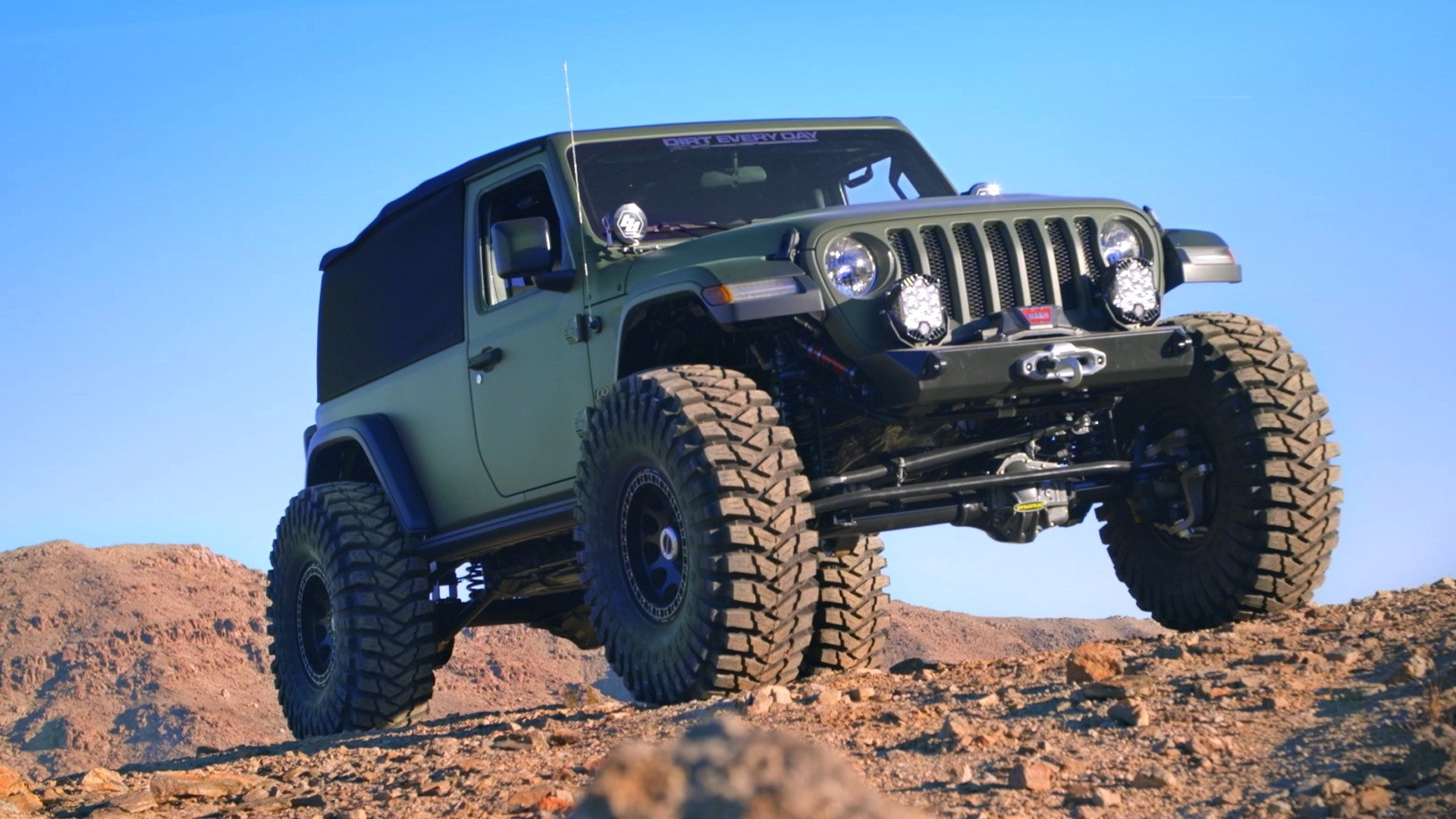 Performance
When making an all-terrain tire comparison, you need to ensure you check on-road and off-road performance for each tire. This can help you know what type of tires are best suited for terrains you drive most frequently.
KO2:
Goodrich KO2 delivers much better performance on the road. It performs great on off-road conditions, but its grip on mud and snow isn't satisfactory.
If you are looking for incredible performance on highways and streets, nothing can beat Goodrich KO2 tires. They can deliver excellent performance over a long distance, even when pulling heavy loads. The grip on dry and wet surfaces is impressive, and you can drive through rainy days with full confidence. With extra siping, you gain extra traction for harsh weather conditions.
Traction on snow and mud is important to look for when deciding between Goodyear Duratec vs BFGoodrich KO2. While KO2 provides a fair grip on snowy and muddy terrain, Goodyear Duratec snow review claims the tires perform extremely well on snow.
Duratrac:
As mentioned above, Goodyear Duratrac tires drive quietly and smoothly on-road and are an excellent choice for daily driving. However, the main reason you might want to buy these is for the grip they offer on snow and mud. 
While they might not give the same results as dedicated mud tires, but if you are looking for an all-terrain tire, especially for winters, these are the best bang for your bucks.
The off-road performance is great, but it is not recommended for extremely harsh terrain. The tires can handle most rough terrain, but keep in mind, they are all-terrain tires and not designed specifically to handle rough terrain.
Tread life and Durability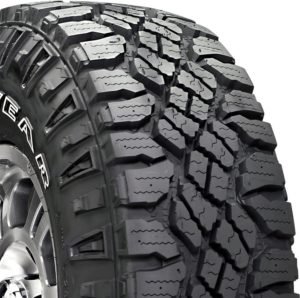 BFGoodrich vs Goodyear both perform great in terms of tread life. And there is no definite winner here.
Goodyear tires owners have shared stats of tires lasting 75000+ miles before even considering getting a new set of tires. Simultaneously, a claim of 60,000-70,000 miles of use is also reported by BFGoodrich tire owners. 
[the_ad_placement id="set-1″]
While Duratrac wears more slowly than KO2, the KO2 tires come with a 50,000 miles tread warranty. The warranty makes it easier for you to go for a safer option.
In terms of Durability, Duratrac is equipped with a hardened tread component capable of withstanding and handling off-road conditions. In contrast, KO2 is designed in such a way to ensure the load is equally divided throughout the tire. With a new tread pattern, the KO2 tires can resist puncture, cuts, and tear.
Both tires are a great pick if you want Durability and longevity.
If you love off-road adventures, then you might want to read our guide on 6 Best Off-Road Air Compressors to Buy in 2022.
Price
Price is another important factor to keep in mind when deciding which tire is an ideal pick for you. Both tires have different sizes, and the prices can vary according to the price.
There isn't a huge difference between the tires' price, but the Goodyear Wrangler Duratrac price is slightly higher than KO2's price. 
It is important to note that the prices might be different at local stores than buying them online. Moreover, you might get a discount when buying from the manufacturers directly.
Comparing Within the Brand
It is essential to compare tires within a company. This helps you get an idea of what the company focuses on to help make a better option. In fact, you might find a much better tire according to your need.
Goodrich KO vs. KO2
While KO was one of the most demanding and successful tires for 18 years, it is important to know the difference between BF Goodrich KO and KO2.
The KO2 is a greatly improved version of the KO tire, precisely why it attracts a large number of customers. The KO2 tire offers twice the tread life on rough terrain and gravel, 15% tread life on asphalt, greater grip on snow and mud, and approximately 20% resistance on sidewall splitting.
Goodrich KO2 also delivers better Durability than KO tires with the CoreGuard technology. The technology makes the sidewall 20% stronger, making it more stable and durable. The new tread design also ensures better traction on wet and off-road conditions.
KO2 wins in the traction department, especially in the snow. The KO tires would easily slide on ice, and Goodrich made sure the upgraded ones delivered better snow grip. 
Goodyear Adventure vs. Duratrac
Adventure tires are the new addition to the Goodyear all-terrain tires. If you are looking for stability on the road as well off-road, you need to check these tires out too. They are specially designed for SUVs, vans, and trucks with a different range of sizes available.
Goodyear Adventure tires are stronger and long-lasting due to a new tread compound. The compound helps develop resistance to cuts, punctures, and tears, offering more Durability to the tires.
Moreover, Adventure also is equipped with Goodyear's Durawall technology, which improves the sidewall strength. This further prevents cuts and chunking. 
In addition, the aggressive symmetric pattern provides more traction due to open shoulder blocks, especially in rain and snow conditions. You can drive confidently with the grip strength adventure tires offer.
However, while comparing Goodyear Adventure vs Duratrac, Duractrac is a better option in terms of traction. Duratrac might be expensive, but you surely get what you pay for. If you are looking for a budget tire with great features, Goodyear Adventure is also an outstanding option.
Final Verdict 
There is no clear winner in this comparison guide of BFGoodrich all-terrain t/a KO2 vs. Goodyear Wrangler Duratec tires. Each tire has its own unique features and is good for different scenarios.
The Goodrich KO2 is quieter, more stable, and has a better grip on the road. If you enjoy a comfortable and relaxing ride, KO2 might be a much better option for you.
On the other hand, Duratrac is better for high traction on off-road conditions, winters, and dirt roads. It also has a better tread life. However, it is a little noisier than KO2. If you live in a cold area with lots of snowy days or frequently travel in off-road conditions, Duratrac can serve you better.
Source: Mechanics of tires