Deciding on what vehicle to buy can be difficult when you have many options to choose from.
According to your use, many different cars are available in stores to select from.  There are family cars for families, sports cars for people who like speed, and the list goes on. Loading heavy loads and cargo has been a great challenge for humans, for which the car manufacturers have been working on new inventions for a very long time and have succeeded too. If you are looking for a vehicle that can serve the purpose of carrying heavy loads, then trucks and jeeps are the ones you should look into.
Both of these vehicles have heavy engines with spacious cargo holding backs. They are built to travel on the road and off-road, even in the most remote areas and rugged tracks. Furthermore, it can withstand almost every weather condition with the help of the unique creation of its transmission systems and all-weather body design. Trucks vs jeeps are very powerful vehicles, so safety measures, especially seat belts, are essential while driving both of them. However, the bigger question you should ask yourself is should I get a jeep or truck? People who do not own a jeep or truck might not be aware of the similarities or differences between the two. In this article, we will have an analysis of Jeep vs Trucks.
Jeeps
Jeeps are visually small, and some may seem like family cars that are not meant for heavy loads; however, that is not very true. A jeep has more space than a 5-seater car, intended for rough terrain driving. They are solid and can tow heavy loads; however, you cannot fit the same load in cargo space as they do not have very spacious cargo space.
The primary use of jeeps is off road travel through rough terrains and challenging tracks where other vehicles cannot reach. Talking about jeep vs trucks in remote areas, naturally, most remote regions have shallow trails making it impossible for trucks to maneuver.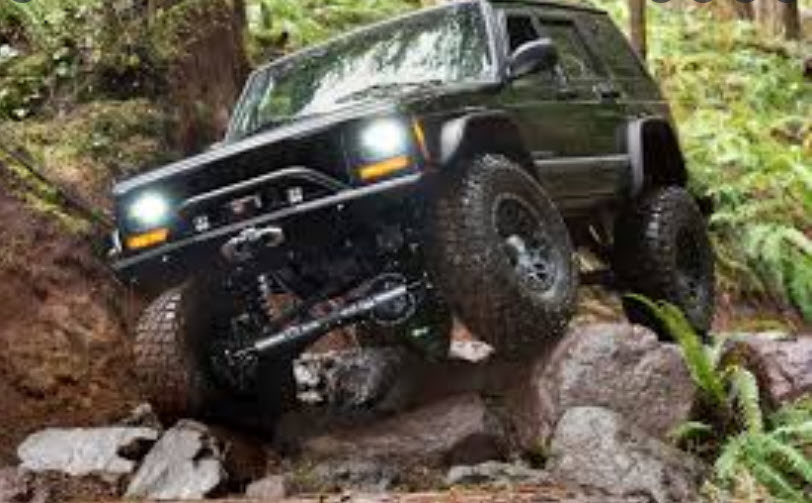 Jeeps, on the other hand, are smaller in size and lighter to explore dirt roads. Jeeps can pass through narrow roads and are not a cause of traffic. They are easy and comfortable to drive. When considering jeep vs truck off-road, this four-wheel off road king has the guts to smoothly overcome any unseen obstacles without any causing any damage successfully. Travelers on jeeps enjoy rides on hilly grounds and rugged terrains without any fear and good balance because they trust their vehicle, which is manufactured in a way to bear such hurdles. Jeep owners are known as risk-takers because such drives are very therapeutic and a standard escape for them. Jeep vs truck daily drivers, jeep drivers, have more experience driving on tough terrains, and their daily drives are more adventurous.
Furthermore, a jeep can easily tackle hurdles such as the roads, and either it's snowing or raining cats and dogs, the jeep is your companion in every weather condition. Soldiers took advantage of this lightweight jeep autopsy. Through rough roads, they use jeeps to transport essential resources, including weapons, medicine, and food, across hilly territories.
Interested in similar articles? Here's one we'd think you'd like:
Trucks
Trucks vs jeeps have huge cargo spaces, which means they can carry impressively sizeable amounts of luggage and heavy loads. The primary use of trucks is to move heavy loads from point A to point B comfortably. Along with spacious cargo space, trucks have very powerful engines that allow them to tow large loads that cannot fit into cargo space.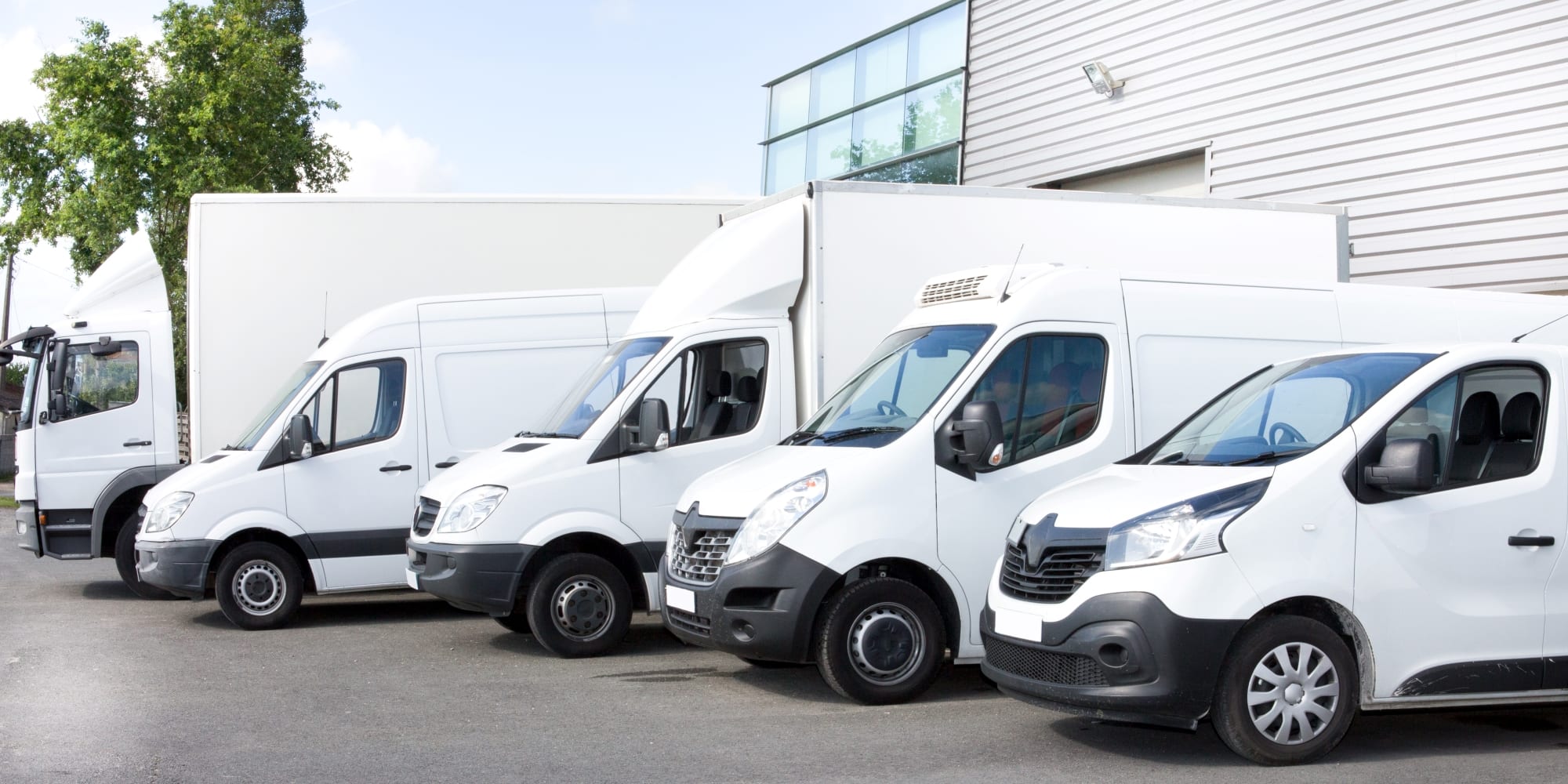 Trucks are manufactured in various sizes because sometimes the loads do not weigh as much, for which trucks with comparatively less powerful engines are also available. For example, transporting two thousand toilet paper will require more cargo space, whereas transporting cement bags will require more engine power because they weigh more.
Similarly, Trucks meant for carrying excavation gear will have a design that accommodates the same gear's loading and unloading. Furthermore, trucks meant for water transport will have to be designed to accommodate a tank's installation on the truck's back. The best design and size of the truck to buy depends on the owner's use. A truck might not be the best option when having a Jeep vs truck off road.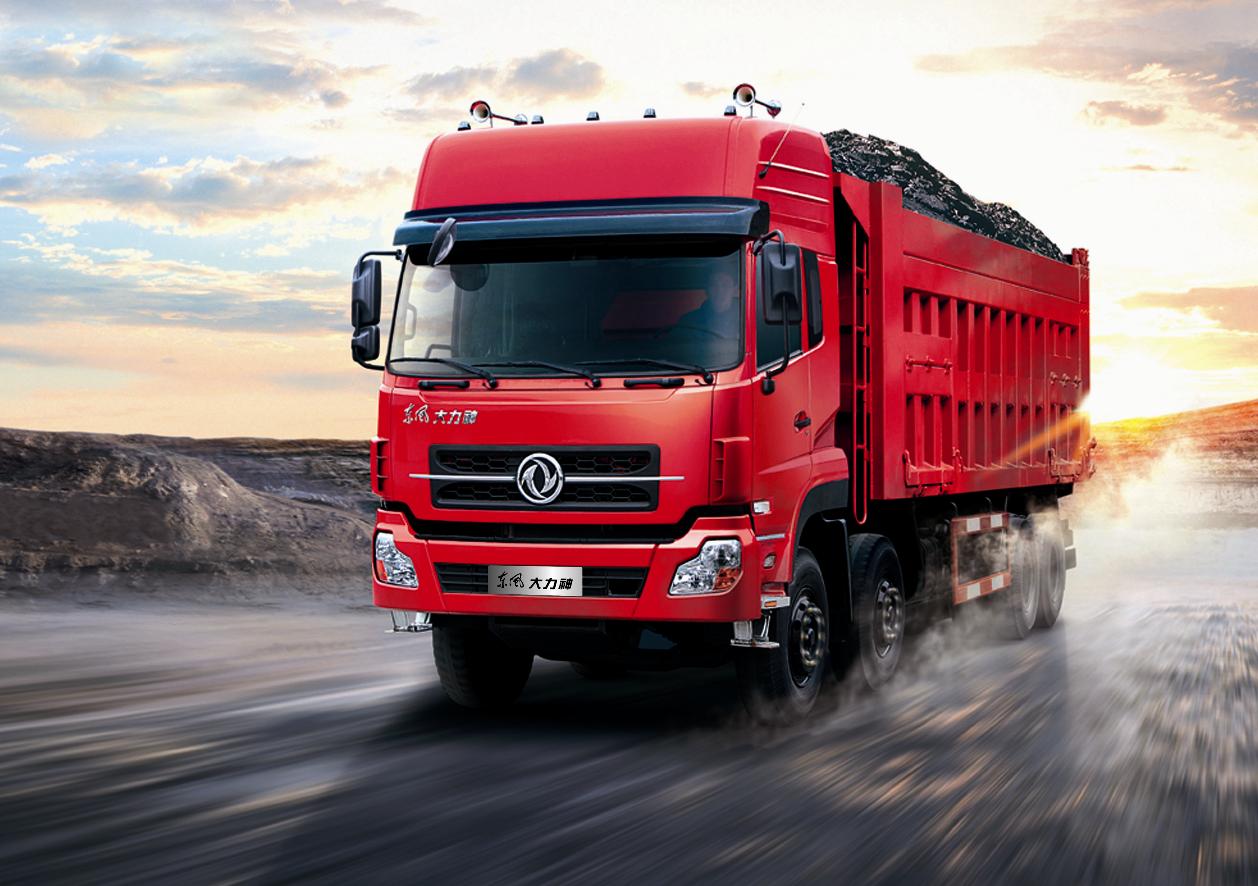 However, on the road, trucks are generally steadier than jeeps, even with more comprehensive combustion resulting in more transmission power to perform heavy tasks. Trucks are used for cargo; now, many people use trucks as food stalls. Jeep vs truck daily driver, a daily truck driver, would be on roads every day delivering as people with businesses, such as running flower delivery services or furniture delivery service, will benefit more from a truck than a jeep.
A truck can tackle different weather conditions; however, a jeep vs truck in the snow might be challenging. Trucks can move in the snow, but the truck might get stuck with standard tires if it snows heavy, whereas a jeep has massive tires.
| Features | Jeep | Truck |
| --- | --- | --- |
| Cargo Space | 12.9 Cubic Feet | 90-100 Inches |
| Customization | Yes | No |
| Engine Capacity | 12.1 kmpl | 3,300 to 4,400 lb |
| Horse Power | 260-270 hp | 400-600 hp |
| Number of seats | 5 | 6 |
| Off-road Experience | Yes | No |
Pros and Cons
Lifting Power
Trucks have more lifting power than jeeps, and they have massive cargo spaces and can carry heavyweights. Even if you overload the truck, it will be solid and stable on the road. On the other hand, jeeps have luggage space but not weight lifting space. Also, if you overload the jeep, it becomes unstable on the road.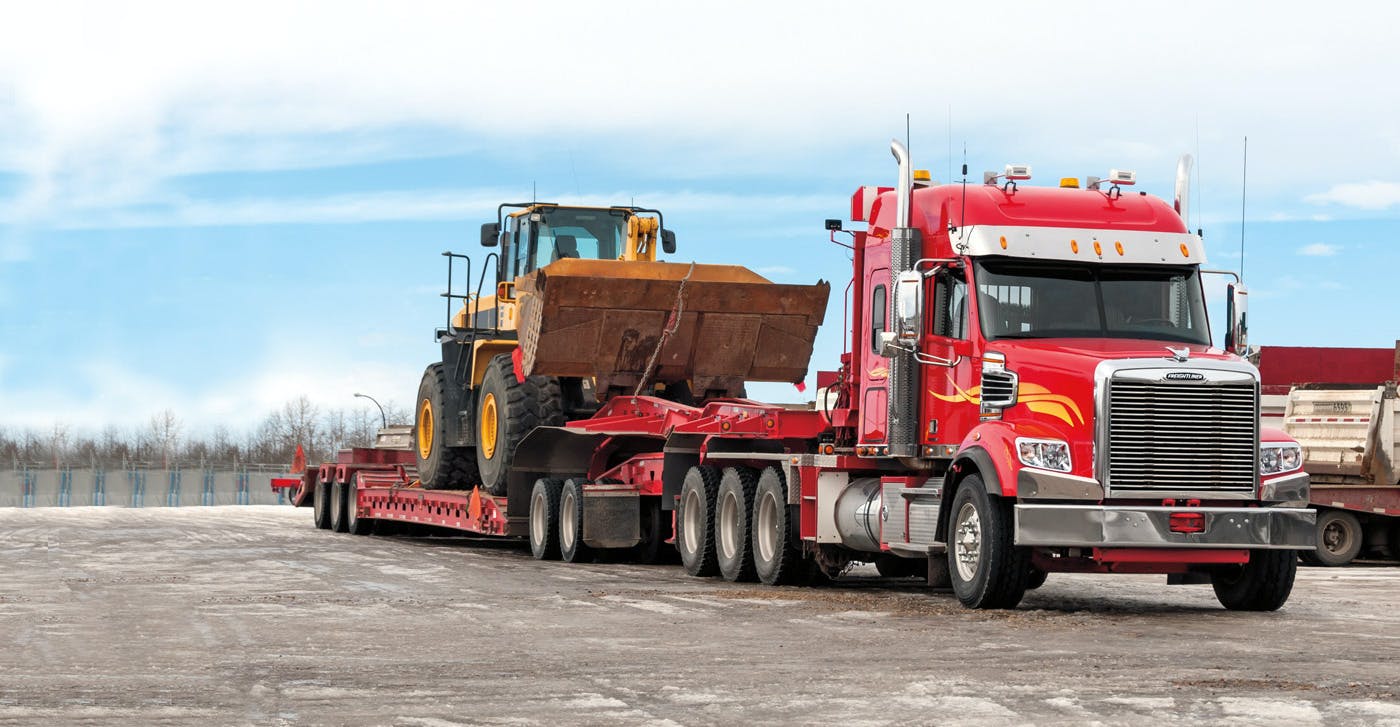 Rugged Use
Both vehicles are manufactured to thrive in rugged use in their ways. Jeeps are designed perfectly to drive smoothly on rough, narrow terrains. On the other hand, trucks are designed to work, and they will go through rough roads with tons of goods and still maintain their stability.
Off road Experience
 Jeep vs truck off the road. Jeeps are manufactured perfectly for the owners to enjoy their off road experience. Jeeps have added features such as height and enormous tires, which ensures that they can climb hilly areas with good balance, so the drivers have no fear.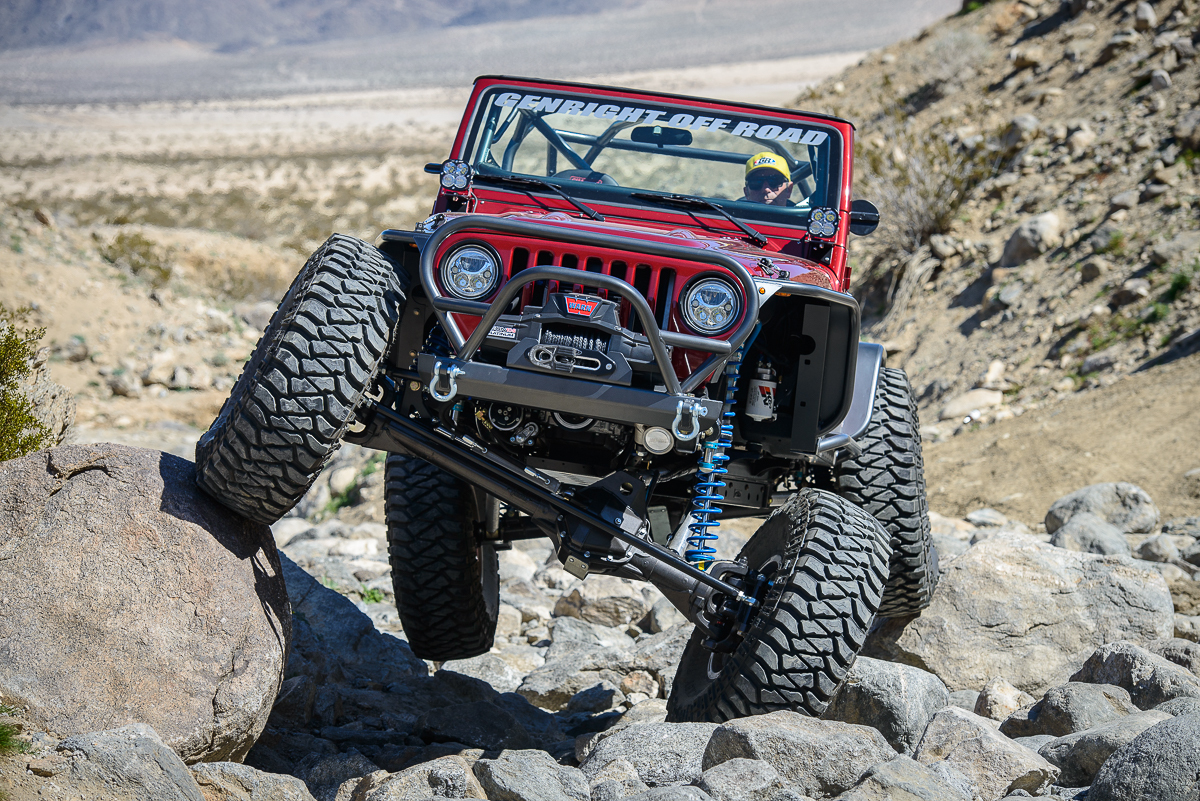 The vehicle also offers the chance to remove doors and roofs for a more thrilling experience. Compared to jeeps, trucks are work vehicles, not fun. Pickups and lorries may try competing with the jeep, but it's not safe as it will interfere with the stability, and the truck is not designed to perform such a task.
Jeep vs truck in snow, the jeeps are better in the snow; they drive efficiently even in heavy snow because of their height. Suppose you are looking for a complete off road experience. In that case, you should go for a jeep wrangler, an automatic jeep with total advancement and modifications to make your trip even more comfortable and smooth.
On-road Experience
Both vehicles will provide an excellent on-road experience. Jeeps are designed for off road, thrilling adventures, and trucks are designed for work, but both will operate perfectly on the road.
Customization 
Jeeps have a wide range of customization and space available. They are a fun vehicle, and they will provide you with the experience at its best. For example, you can choose to keep or remove the doors and the roof whenever you want. You can upgrade your jeep, renovate parts to elevate the jeep's height, engine power, or improve off roading capabilities.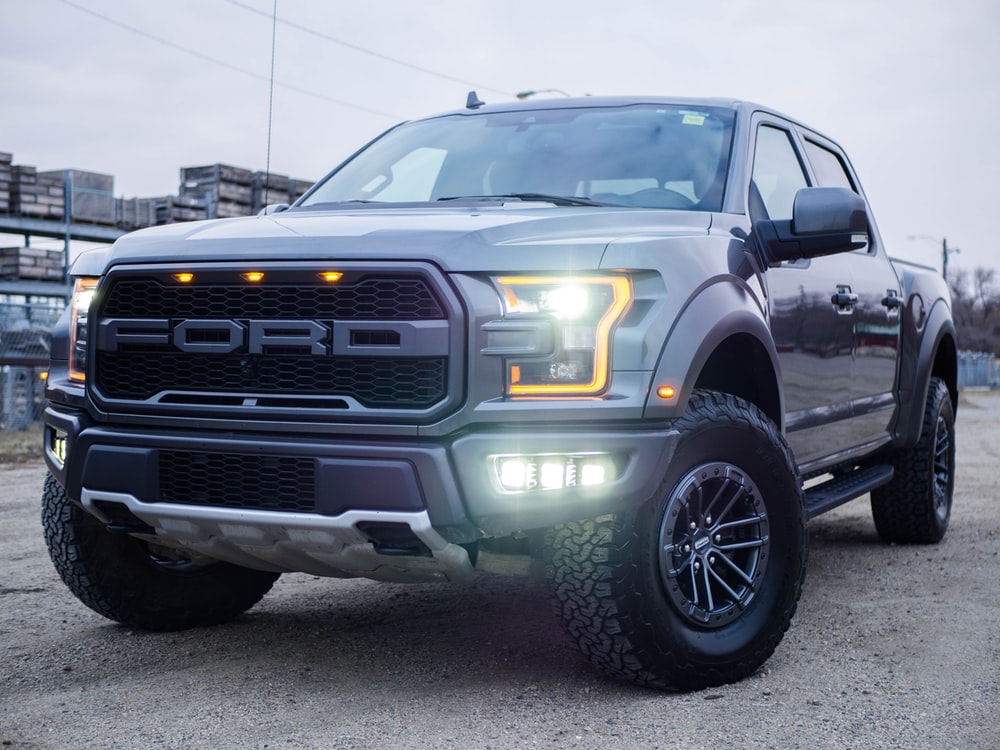 Along with these customization options, the new jeep wrangler even has many mods, and it is an automatic jeep. Truck vs jeep wrangler is not possible because of the features it comes in with. Purchasing a truck will be too dull if you search for a truck vs jeep wrangler.
Trucks have little to no customization options available as they are assumed to e used only for work, and they can have no time to play or be fun.
Interested in similar articles? Here's one we'd think you'd like:
Millage and Power
In terms of mileage, jeeps are not fuel-efficient at all. Even if we discuss jeep vs pickup trucks, pickup trucks have better millage. Jeep owners have endless complaints about jeeps being gas guzzlers. Now, in terms of power, trucks will win the crown again.
Trucks can carry heavy loads, and even if you overload them, they stay stable, whereas the jeeps might get unstable. However, in terms of truck vs jeep wrangler, the comparison might be interesting. A jeep vs truck tug of war is a good idea to find out the more powerful vehicle.
Safety and Technology
If the driver happens to be inexperienced in controlling a Jeep, this could spell disaster.
Most tests have proven that jeeps have very average protection and safety measures. Jeep vs pickup truck, interestingly, the pickup trucks outperform jeeps in terms of safety. They have all standard safety features for everyday road driving and more advanced safety features as the price increases.
Affordability and Reliability 
How many models of jeeps are there? There are six different kinds of models of jeeps. Now, are you wondering how much is the cheapest jeep? 2020 Jeep Compass. The Jeep Compass is an SUV that starts at $22,280. Jeeps are expensive compared to trucks; however, a jeep can last decades if you look after it, and they also have high resale value.
On the other hand, Trucks lose their value as fast as a regular cars. As soon as you drive your pickup truck off the lot, it starts losing value significantly, and when you eventually sell it, you don't get as great a price for it. A Jeep will only begin to lose its value long after it's been beaten and battered by off roading.
Interested in similar articles? Here's one we'd think you'd like:
FAQ
Q1. How many models of jeeps are there?
Six different models of jeeps for sale are available. Wrangler, Grand Cherokee, Cherokee, Compass, Renegade, and Gladiator
Q2. How much is the cheapest jeep?
2020 Jeep Compass. The Jeep Compass is an SUV that starts at $22,280.
Q3.  What is the best jeep to buy?
2019 Jeep Grand Cherokee. Four doors, five seats, plenty of trunk space, top-rated off roading, and safety features.
Q4. Which jeep is the most luxurious?
Luxury never compromises. The Grand Cherokee interior is all about you. Experience the true craftsmanship of available premium finishes, luxurious wood trim, and first-rate comfort and functionality.
Q5. What is the best jeep model to buy?
2019 Jeep Grand Cherokee. There are four doors, five seats, plenty of trunk space, top-rated off-roading, and safety features.
Q6. How much does a jeep cost?
The average cost of a jeep is $32,693. 
Q7. What are jeep and truck USA?
Jeep and Truck USA is a car dealing business. They have American jeeps for sale in stores.
Q8. Can I buy a jeep online?
Yes. Amazon has jeeps for sale online.
Q9. What is the best-used jeep to buy?
Are you looking for used jeeps and confused about the best-used jeep to buy? Well, you should buy a 2019 Jeep Grand Cherokee as it is one of the best jeeps, and you can also get it at a reasonable price in use.
Conclusion
Trucks are needed for transporting heavy loads such as furniture, smaller vehicles, cattle, and the list goes on. Trucks are helpful when moving things from point A to point B. In comparison, jeeps are for adventurers and explorers.
Snorkeling, paddling, rock climbing, cliff jumping, or paragliding, there's no adventure or sport that you can not enjoy with the companion. This monster vehicle can run smoothly through rough tracks, weather conditions, and other circumstances.
Furthermore, trucks are difficult to maintain compared to jeeps that are easier to maintain and even have higher resale value. Trucks lose their value as fast as a regular vehicles. Now that we have discussed jeep vs truck pros and cons along with their actual purposes, if you are still wondering should I get a jeep or a truck, figure out why do you need a vehicle, and then the choice will be clear and easy