Jeep Wrangler is a series of mid-sized off-road SUVs manufactured by jeep. Wranglers are the undeniable kings of off-road SUVs. Jeep Wranglers are the very first choice of many off-roading warriors for many reasons. Powerful engines that provide great horsepower and torque, narrow track width, and short wheelbase are the features every off-roader wants in his vehicle.
We will discuss these features in detail below so keep reading for everything you need to know about the types of jeep wranglers and their features. We have also included an FAQ at the end.
Types of Jeep Wranglers 2022:
Now as for the types of Jeep wranglers, If we categorize them by their generations, there are a total of four generations. These are:
Jeep wranglers provide them with that and the great aftermarket is a cherry on top. Jeep's competitors like Nissan, Toyota, and Landrover also have their own aftermarket but its scale is not as huge as Jeep's aftermarket. The main reason for that is the loyal cult-like community of jeep enthusiasts. More and more new products get launched every day because of Jeep's capability of customization.
You can even customize your jeep seats. Go through our article on the 15 Best Jeep Seat Covers to Buy in 2022 to know more about it. Similarly, for added information make sure to check out Best Jeep Soft Tops in 2022 【Reviews & Pictures】.
The community will welcome you wholeheartedly and will help you with anything you need to know about jeeps. You just have to join any Jeep community on Facebook or any other forum and ask the question that you are having trouble about. They will guide you through everything until your issue is solved.
It is very hard to figure out how many types of jeep wranglers are there if you want to buy Jeep Wrangler. That is why we have listed all the information about the types of wranglers you will ever need. So let's dive right into it.
1. Jeep Wrangler YJ (1987-1995)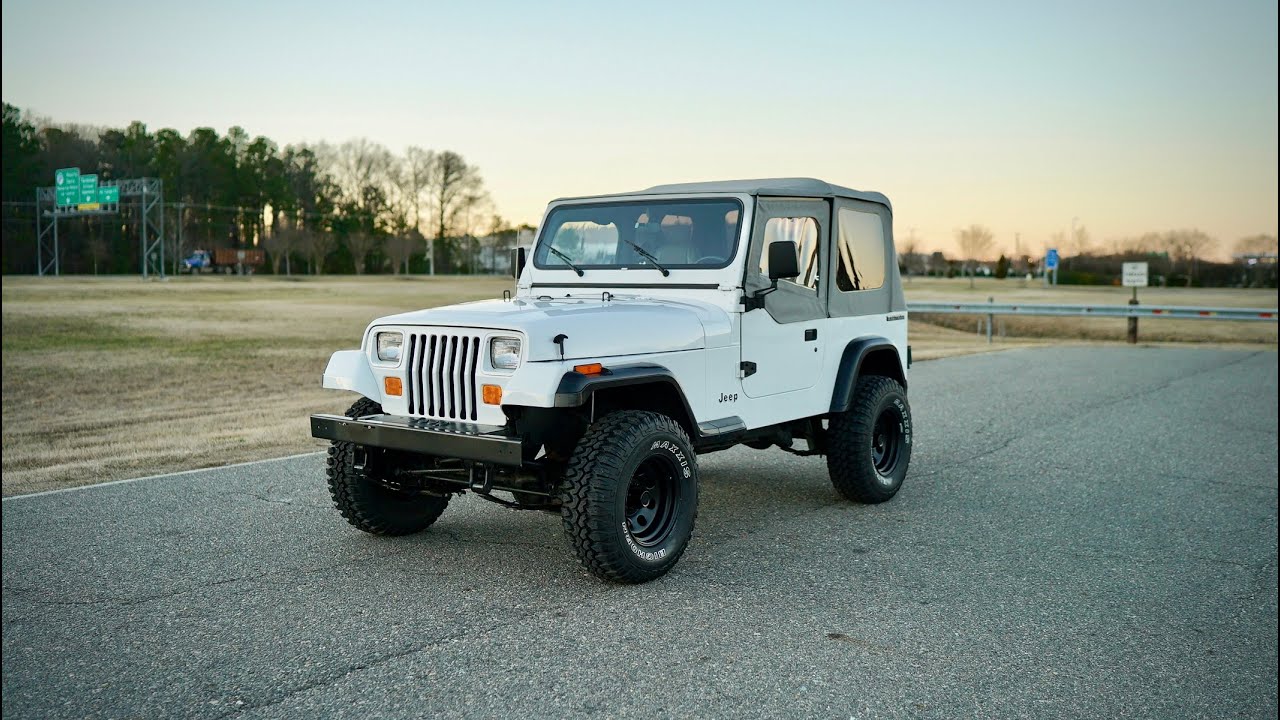 Jeep Wrangler YJ introduced in 1987 was the beginning of the first series of jeep wranglers. These were introduced as a replacement for the Jeep CJ. Although these vehicles were quite promising in terms of performance, they were criticized for their rectangular headlamps. Jeep Wrangler YJ was debuted back when American Motors still used to own Jeep. It was then sold to Chrysler Corp in August 1987.
Some people liked its unique appearance but on the other hand, some were not quite fond of its headlamps and some other unique quirks. Its body was directly evolved from Jeep CJ-7 and it used the same wheelbase.
Jeep Wrangler YJ's comparison to Jeep CJ-7:
Updated Interior.
Improved safety measures
Wider tracks
The stance was lowered
Now let's discuss the Jeep Wrangler YJ's technical features in detail:
Engine:
Jeep wrangler was available with two engines when it was introduced. One was the 2.5L AMC 150 I4 four cylinders engine which was the choice of most four-cylinder engine lovers. A more powerful six–cylinders engine was also introduced for people who wanted more horsepower. An even more powerful 180 horsepower 4.0 L AMC 242 engine was introduced with the 1991 Jeep Wrangler. It outperformed its predecessor 4.2 L AMC 258, 122 horsepower engine in both reliability and sheer strength.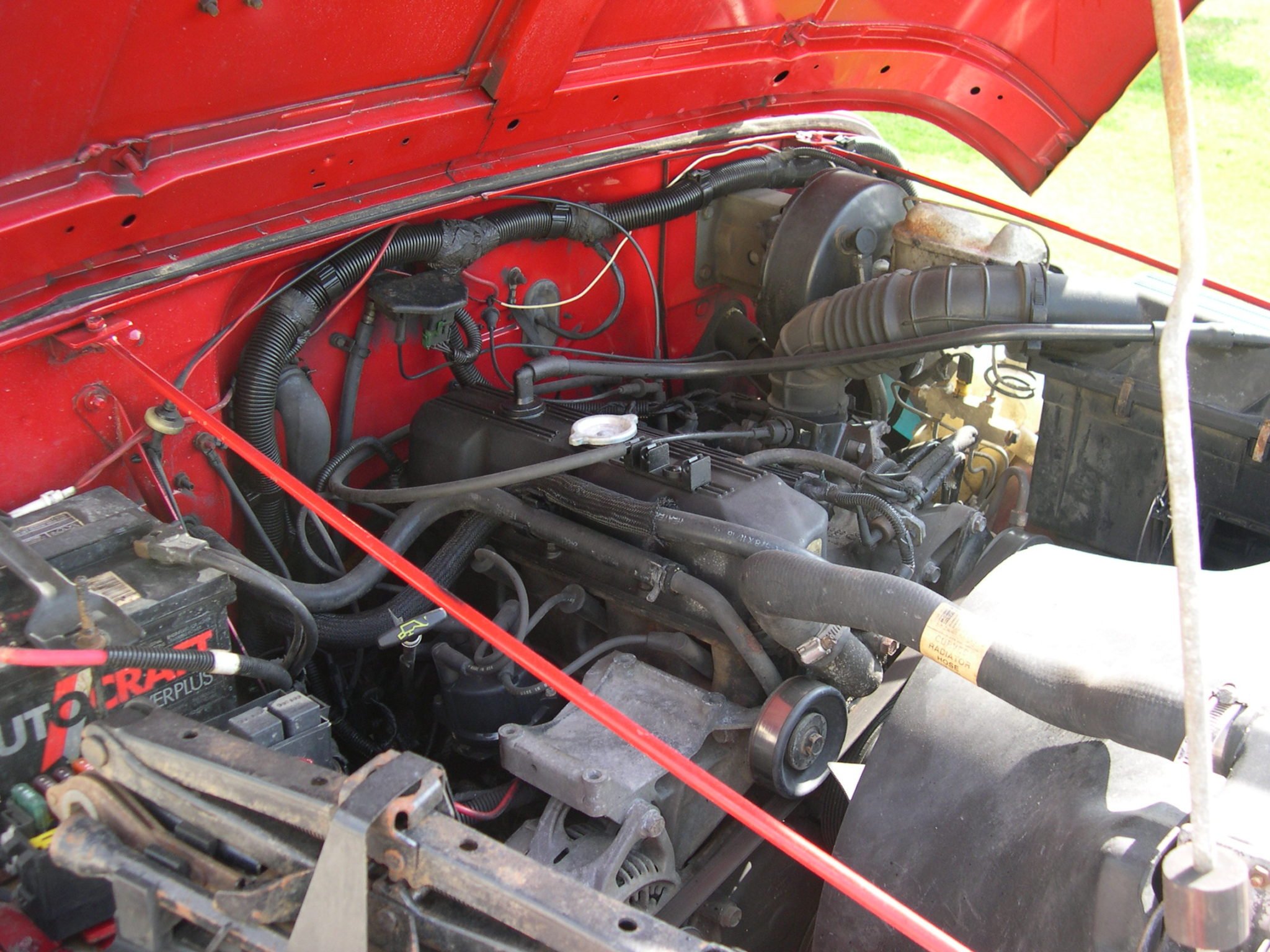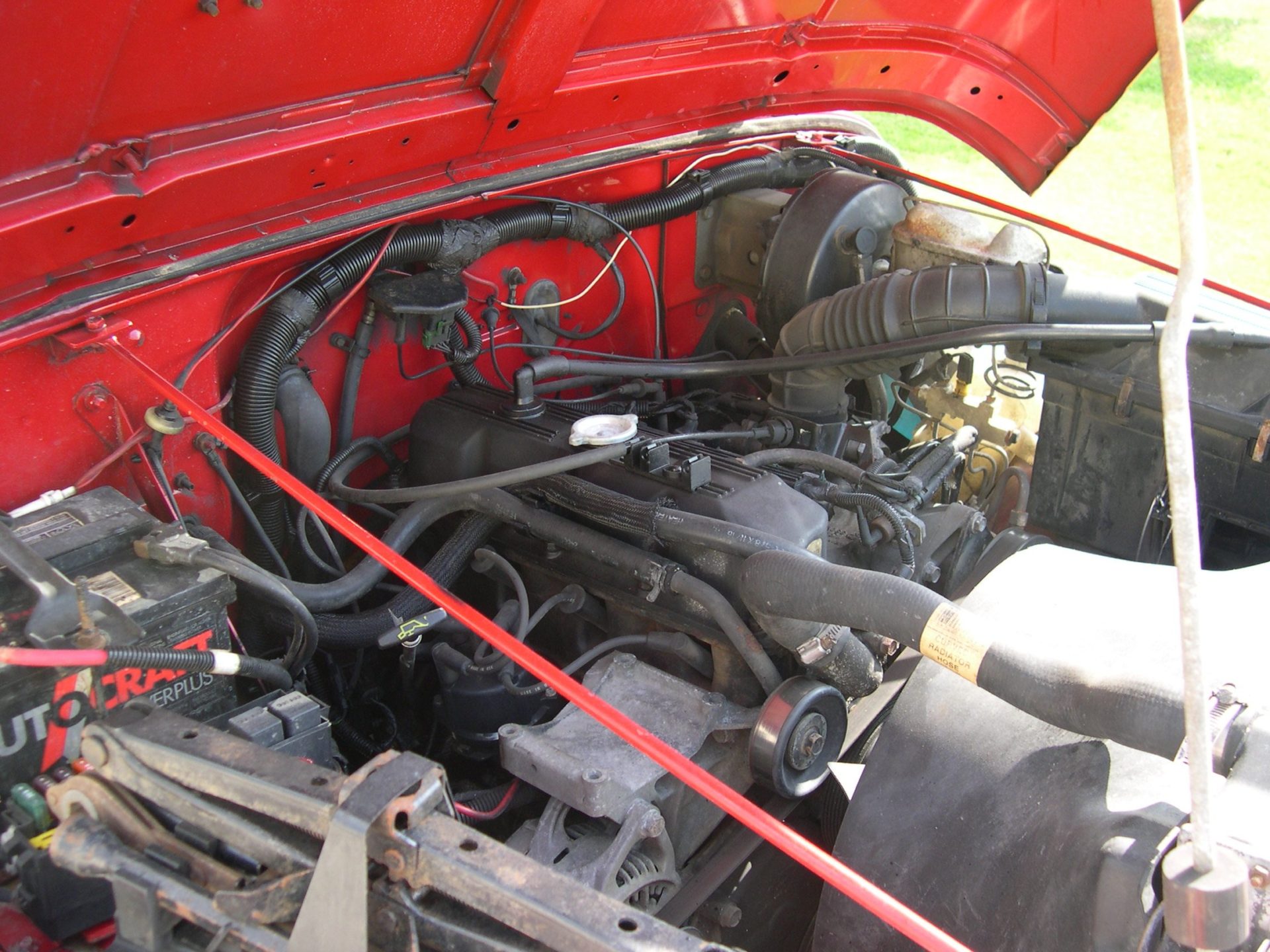 Carburetor:
The 1987-1990 Wranglers YJ were equipped with either a 2.5 L AMC computer-carburetor engine or a 4.2 L AMC computer-carburetor engine. On top of that, both of them were paired with poor transmission such as the Peugeot BA-10 which upset the customers. Now, what is actually a computer carburetor?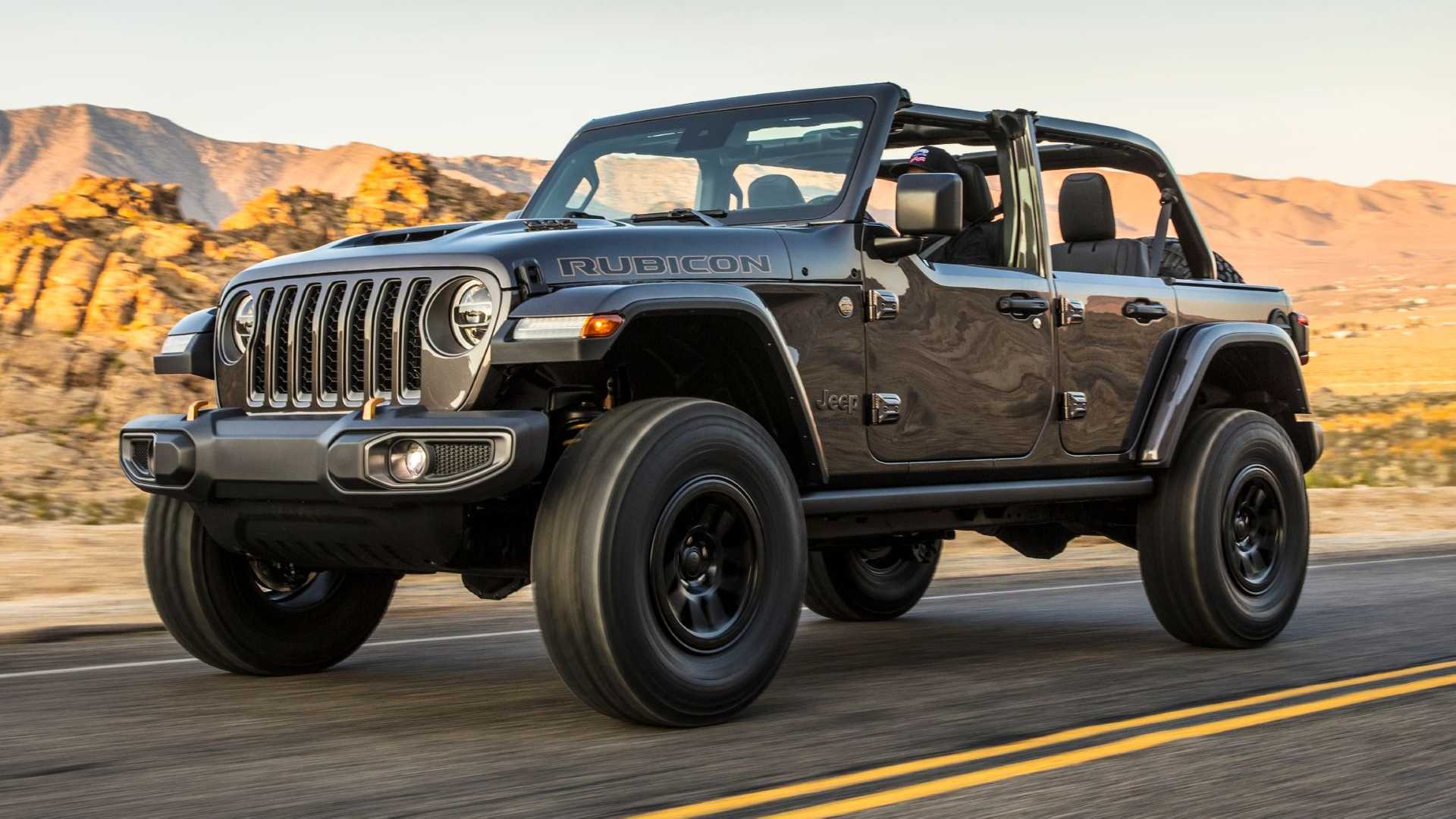 A computer carburetor performs the same tasks as a regular carburetor but it has a drawback. It is unreliable in maintaining the air/fuel ratio during the occurrence of a leak. That is why people mostly recommend fuel-injection engines for their increased reliability as compared to a carburetor. Lost power and increased engine temperatures was a very common issue in the computer-carburetor engines. Jeep replaced it with fuel-injection engines to cope with that issue.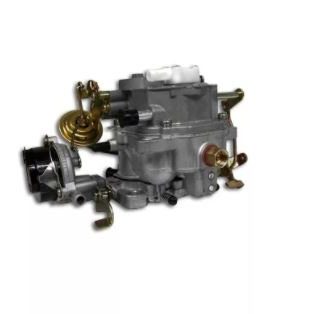 Drawbacks of the Jeep Wrangler YJ:
If we talk about the types of Jeep wrangler models, Wrangler YJ was the most controversial of all. Following are the drawbacks that the wrangler YJ faced:
The lower ground clearance limited the vehicle's off-road capabilities.
It was extremely difficult to replace a faulty transmission because of the hydraulic setup.
The carburetor ran into many issues.
The transmission used in Wrangler YJ had a reputation of being unreliable.
How to solve these issues?
Here are some small upgrades to make your Jeep Wrangler YJ a great off-road vehicle:
Install a lift kit for improved ground clearance
Get a roll cage installed for the safety of the passenger
Replace the rear axles with Dana D44 axles
2. Jeep Wrangler TJ (1997-2006)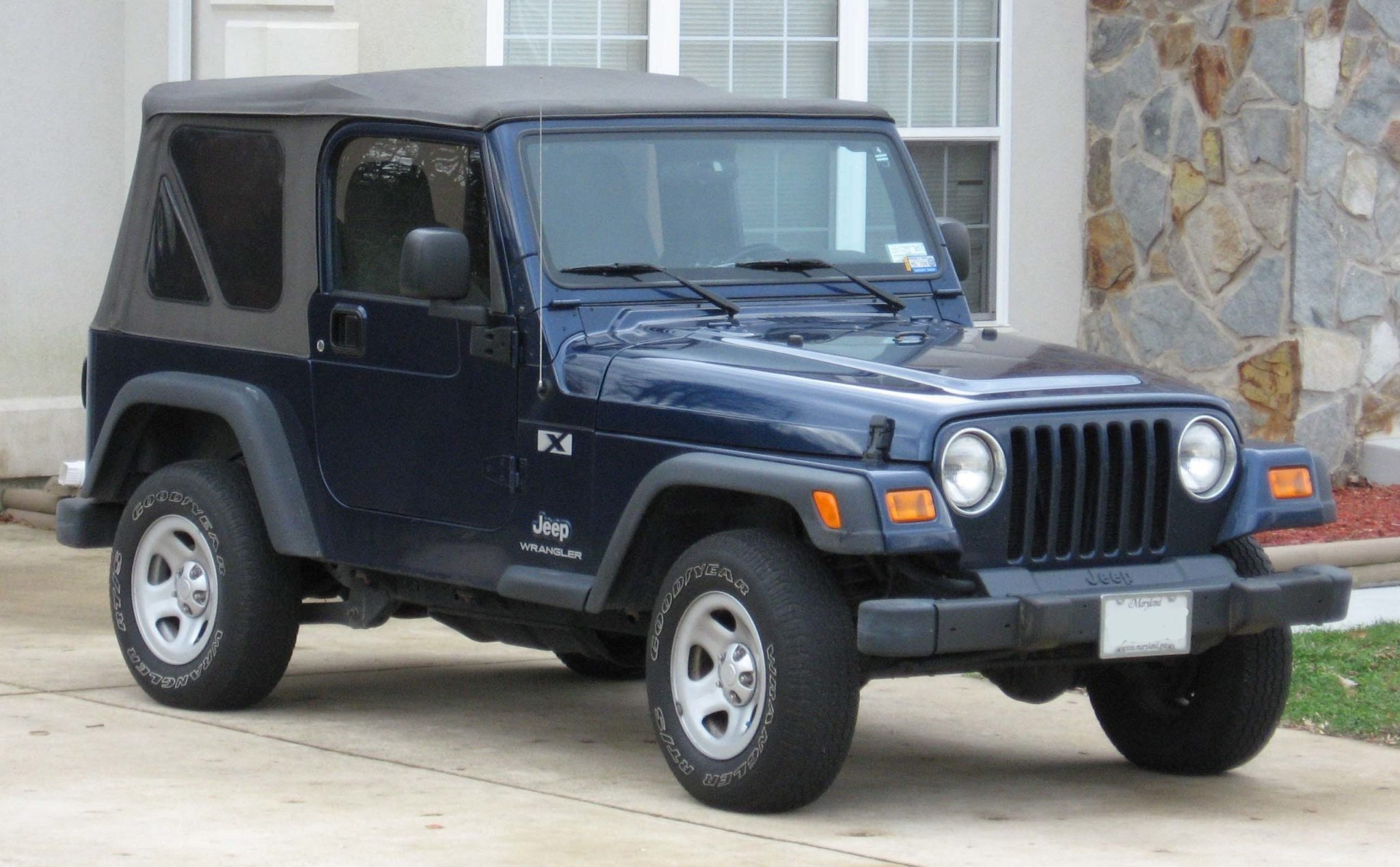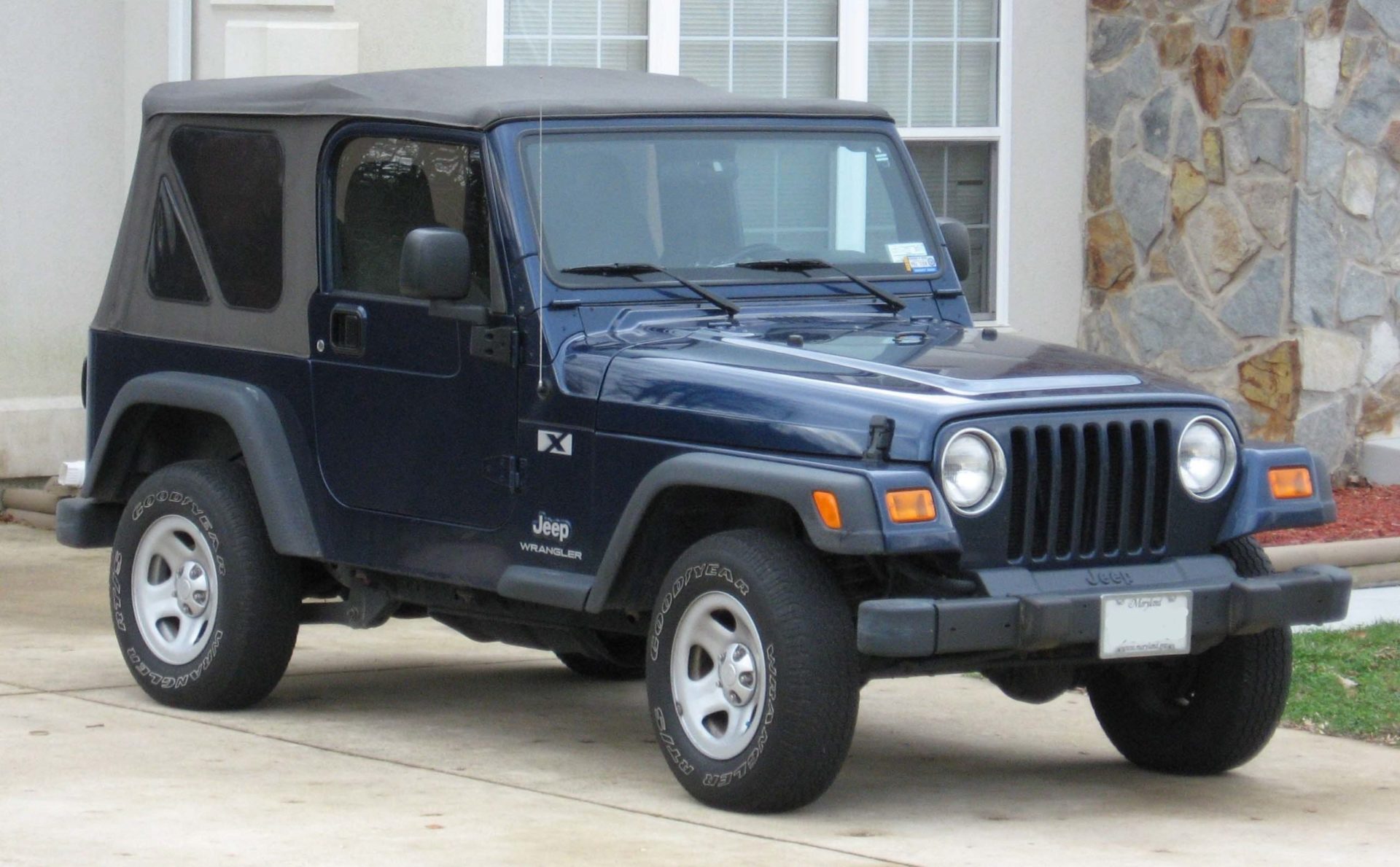 The Jeep wranglers TJ is the second generation among the types of jeep wrangler models and it came with a few upgrades as compared to the Jeep Wrangler YJ. The first and the most noticeable change was the suspension of the vehicle. This is where the Jeep Wrangler TJ out shun the Jeep Wrangler JY. Wrangler YJ suspensions were made with a leaf-spring design whereas the Wrangler TJ used a Coil spring design. This is the same suspension design as used in the Jeep Grand Cherokee SUV.
Another noticeable difference between the Jeep Wrangler Tj and Jeep Wrangler YJ is the head beams. Jeep Wrangler Yj had square head beams which are contrary to all the previous Jeep automobiles. They gained a lot of criticism for it and they changed them back to the round signature head beams with the launch of the second generation types of Jeep Wrangler models known as the Jeep Wrangler TJ.
Engine:
Jeep Wrangler Tj was offered with three types of engines. These are:
4.0L inline-six
2.5L four-cylinder
DOHC 2.4L for-cylinder
Now as for the strength of these engines, the 4.0L provides 181 horsepower with 222 lb-ft of torque. These engines came with the 1997-1999 Jeep Wrangler TJ models. The succeeding 4.0L engine provided 190 horsepower with 235 lb-ft of torque. And these engines came with the 2000-2006 Wrangler TJ models.
The 2.5L engines that came in the 1997-2002 Wrangler TJ models offer 120 horsepower with 140 lb-ft of torque. On the other hand, the 2.4L engine that came with the 2003-2006 models gives 147 horsepower with 165 lb-ft of torque. The four-cylinder engines are great but they lack the sheer strength and off-road capabilities that the 4.0L engine provides.
If you want a vehicle for very rough and rocky off-roading terrains, we would recommend the 4.0L engine. This is because the four-cylinder engines have a rough time when some aftermarket products or heavier tires are added to the Jeep. You might also want to take a look at the best off-road tires for jeep wranglers.
Looking for related articles? Here's one we think you'll like: Monstaliner vs Raptor Liner [Which is Better?]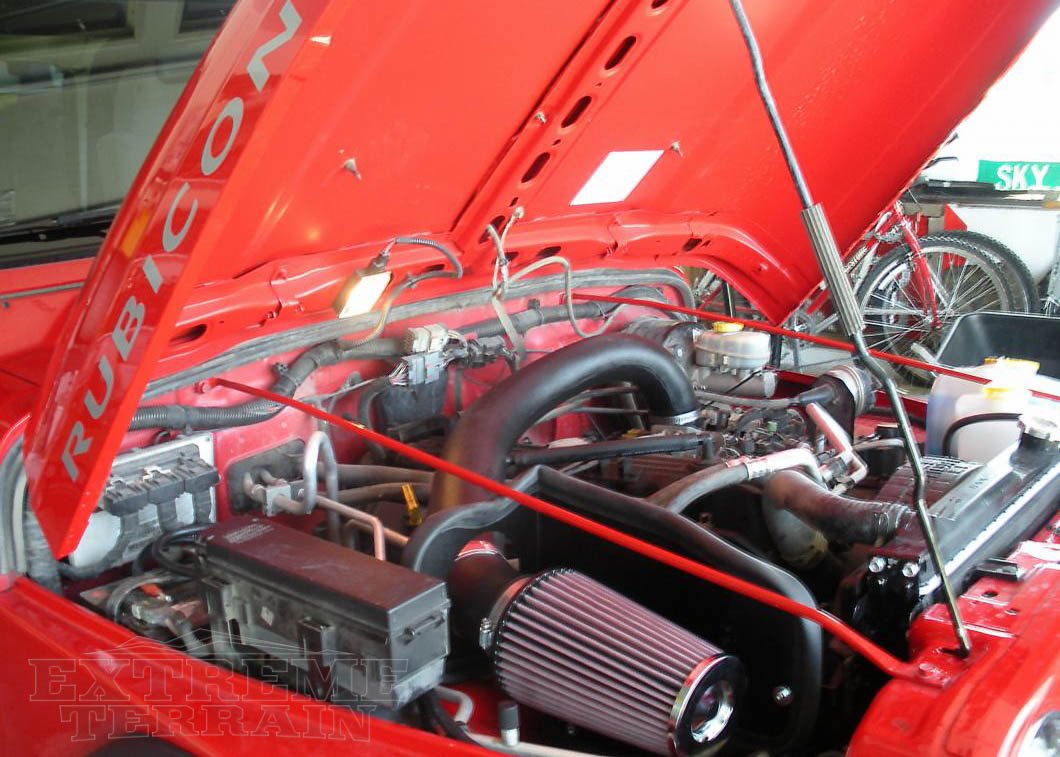 Axles:
All of the Jeep Wrangler TJ models come with a Dana 30 axle. But you do not need to worry because this axle is strong enough to hold a 35-inch tall tire. But beware, some issues occur with the 35-inch axle. These are leaking pinion seals and faulty universal joints in the axle shafts.
There is one exception to Wrangler TJ models that come with Dana 44 axle for both front and rear. This is the Jeep Wrangler Rubicon. We recommend you opt for a Wrangler TJ Rubicon if you want to increase the reliability of the axles and do not want to do aftermarket upgrades.
But let's assume you cannot find a Wrangler Rubicon for some reason, then you can always upgrade the axles of other TJs to Dana 44. Just keep in mind that these upgrades will cost you an extra couple of grand.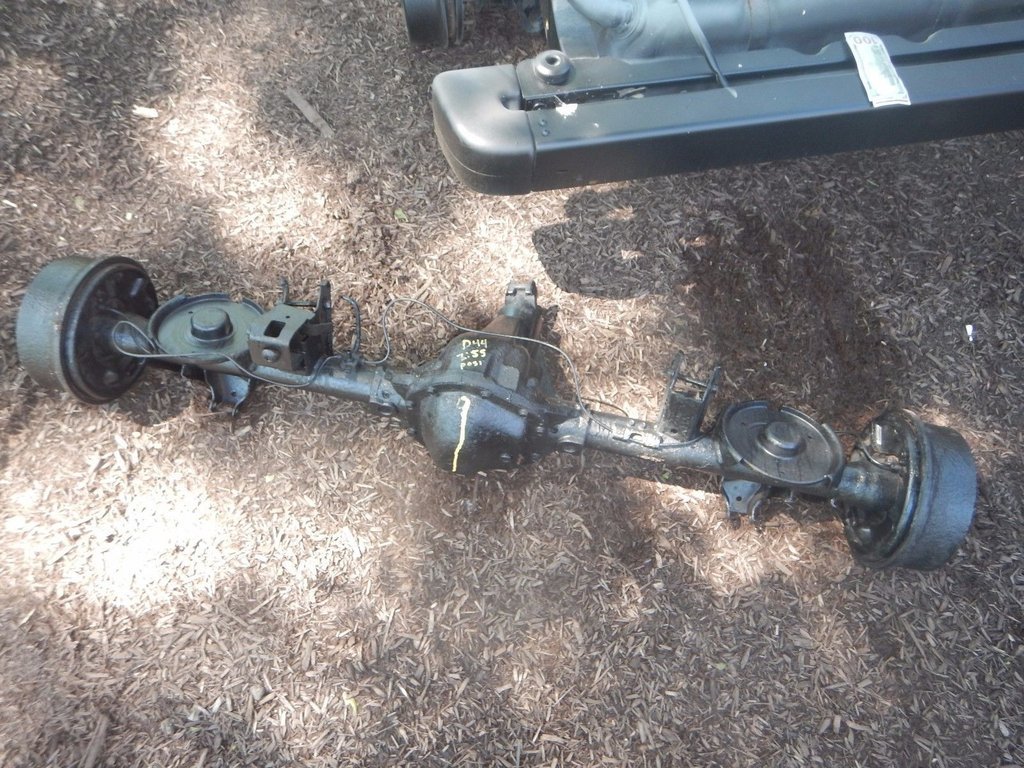 Doors and Top:
The earlier models of the Jeep Wrangler TJ come with half-doors. On the other hand, the newer Wrangler TJs come equipped with full doors. Choosing between full doors and half door wrangler just depends on the use of your Jeep. For example, if you want to ride rough and rocky off-road terrains, we recommend you go for a half-door. They will make the vehicle lighter and provide you with more visibility.
But if you want to drive your jeep on-road, having full doors and a hardtop is nice. The hardtop and full doors are also a good option to go for if you live around an area where the weather remains rainy.
3. Jeep Wrangler JK (2007-2017)
The Jeep Wrangler JK is the third generation in the types of Jeep Wranglers. The most noticeable feature of the Jeep Wrangler JK which differentiates it from TJ Wrangler is its width. The wrangler TJ uses 61-inch axles whereas the Jeep Wrangler JK uses 65-inch axles. Another main difference between the two is that Wrangler TJ Dana 44s have air-lockers and Wrangler JK Dana 44s have E-lockers.
The main advantage that E-lockers have over air-lockers is that E-lockers do not need any outside power for engagement. They only rely on the 12-volt power source. On the other hand, air lockers use the 12-volt power source as well as a compressor to come into action.
Engine:
The standard engine for the all the Jeep Wrangler JK is a V6 engine. However, the engine you get might depend on the year of the model you are purchasing. The earlier models of the Jeep Wrangler JK ranging from 2007-2011 come with a  3.6L engine that provides 202 horsepower. If we talk about the transmission, two types of transmissions are available for these models. These are a six-speed manual transmission, which is the standard transmission. But you also have the choice to opt for the four-speed automatic transmission.
Now if we talk about the latter models ranging from 2012-201, they come with a powerful 3.8L lite Pentastar V6 engine. This engine provides the vehicle with a  horsepower of 285. A  six speed manual transmission comes as standard with these models of the Jeep Wrangler JK but you can also opt for the five-speed automatic transmission.
The four-wheel drive is also a standard for these types of Jeep Wrangler Models that range from 2010-present. This is a cherry on top for people who are adventurous and like four wheel drive.
Two-doors and four-doors:
Jeep wranglers are offered with two-doors design and four-doors design. In addition to that, you have the choice to go different types of jeep wrangler tops which are soft-top and a hard-top. The two-doors design offers a more sporty look. Having the two-doors does not mean that it has the seating space for only two people. It actually has the seating space for four people.
The four-door design provides you with an extra seat and more leg-space at the rear of the Jeep Wrangler. The soft-top design is great if you want to go on off-road trips and explore different terrains. On the other hand, the hard top is great to give your Jeep wrangler a cleaner look. They also add security and you should definitely go for the hard-top if you park your vehicle in the driveways or at any public places.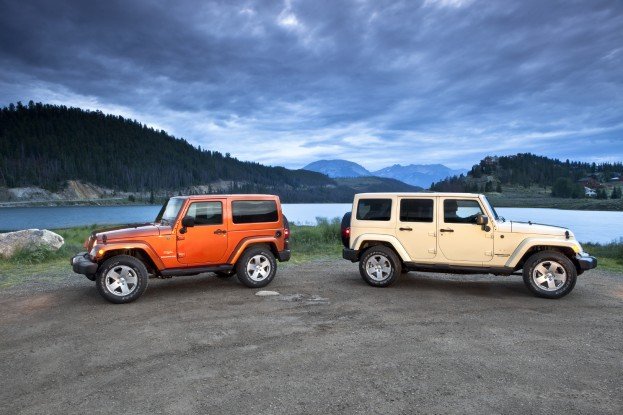 Budget for modifications:
Jeep wranglers are not exactly what you would call luxurious. But they are great rides to have some fun and off-road adventures with your mates or family. Jeep Wrangler JK and TJ have a lot in common. The main difference is that the Wrangler JK is more comfortable as it is more spacious and it is more reliable as compared to the TJ wrangler.
But on the other hand, Jeep Wrangler TJ has a price tag of almost half of what Jeep Wrangler JK costs. The extra money allows you to save a lot more budget for modifications and additional aftermarket products. Since we are talking about aftermarket products, also check out the best Jeep wrangler Antennas to buy in 2022.
4. Jeep Wrangler JL (2018-Present)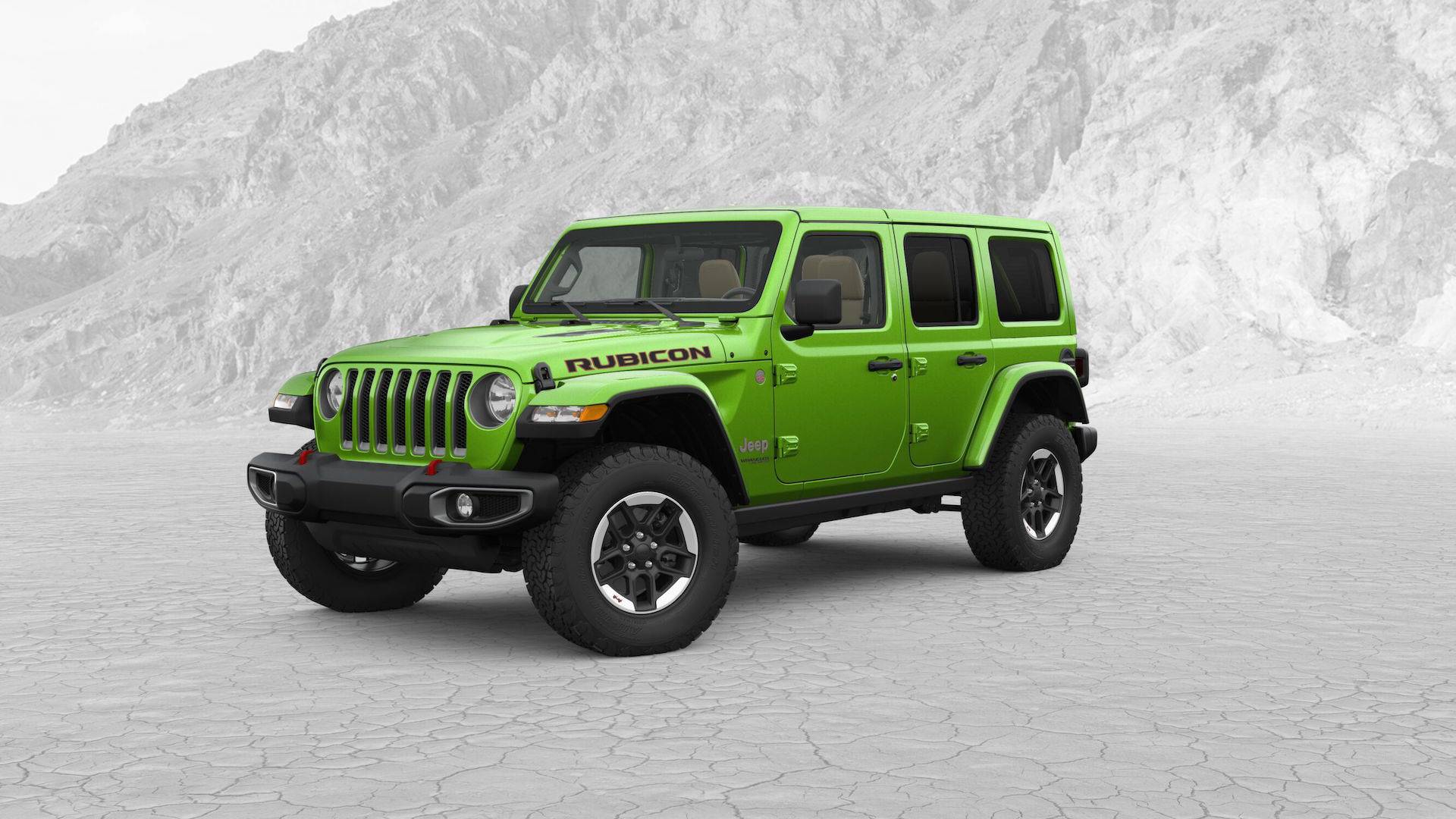 The Jeep Wrangler JL has been declared SUV of the year 2019 by motor trend and that alone is enough commendation for people to consider buying it. It is the the fourth generation in the types of jeep wranglers. Some noticeable upgrades were made to the Jeep Wrangler JL as compared to the earlier Jeep Wrangler types. First and the most noticeable feature of the Jeep Wrangler JL is its bumper. The new bumper and the cutouts behind the front tires help the engine-cooling better as compared to the Wrangler JK.
Its founding base structure is still the same but some calculated upgrades has made it lose a lot of weight. The Jeep wrangler JL is more or less 200 pounds lighter as compared to Wrangler JK and that is not all. The wheelbase's width has increased an inch and a half at the same time.
Engine:
The 2018 model comes equipped with a 3.6L V-6 engine that provides a horsepower of 285 and 260 lb-ft of torque. A turbocharged four-cylinder option is also available that produces 270 horsepower and 290 lb-ft of torque. The Jeep Wrangler JL introduced what the Jeep Wrangler enthusiasts had been waiting for forever. It is a diesel engine.
The wrangler JL offers a 3.0L V6 EcoDiesel engine that provides 240 horsepower and an amazing torque of 440 lb-ft.
Looking for related articles? Here's one we think you'll like: GMRS vs HAM in 2022【Which is Better?】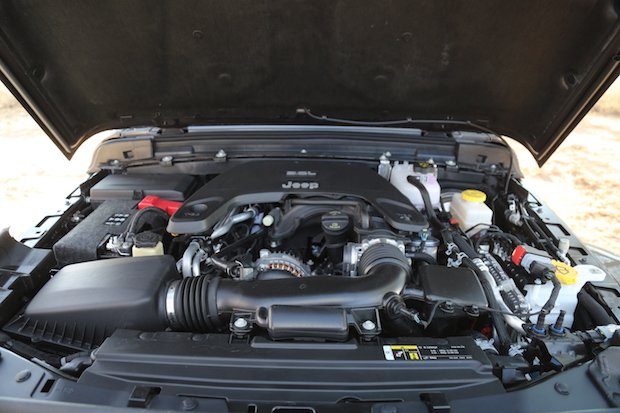 Tops and Appearance:
The Jeep Wrangler JL is also available with both types of Jeep Wrangler tops which are soft-tops and hard-tops. But the soft top on the Jeep Wrangler JL is comparatively easier to remove and put on as compared to the earlier models of Wrangler. Or you can just go for the power-retractable top. This allows you to take off the top with just the push of a button.
But that is not it. Jeep has got a gift for you even if you are a hard top lover. The hard top is now made with a lighter material which allows you to take off the freedom panel more easily. This also helps your Jeep Wrangler in not putting up a lot of weight when a hard-top is put on.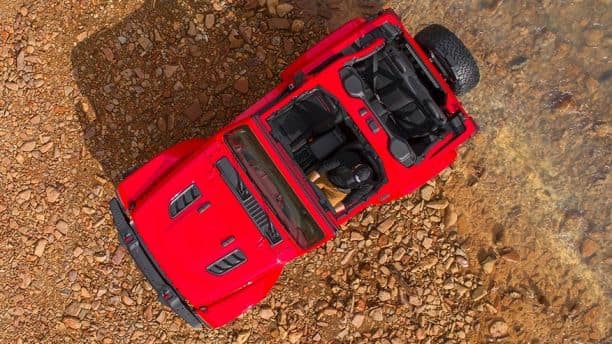 Price:
Every good product comes with a good price tag and it is true for the Jeep Wrangler JL as well. The Wrangler JL is noticeably more expensive as compared to its predecessors. The two-door sport design starts roughly at over $28,000 and the four-door unlimited starts at around $50,000.
Conclusion:
This concludes our article on Jeep Wrangler types. We hope you were able to gain all the information you wanted to know about the Jeep Wranglers. Jeep Wranglers are not really the most luxurious and user-friendly vehicles. But Jeep has been focusing on this aspect of their vehicles and making more and more upgrades to make it better by every upcoming model.
Whatever the jeep type, you can always customize them to match your taste and needs. For instance, you can add grab handles in order to add a feature of safety. We already have an article on the 7 Best Jeep Grab Handles in 2022 to learn everything about them.
Source: Jeep Wrangler 
Frequently Asked Questions
Q1. Which Jeep Wrangler has four doors?
The Jeep wrangler unlimited has four doors among the jeep wrangler series.
Q2. What is the difference between jeep wrangler models?
The main difference between jeep wranglers is in the quality of engines, transmissions, axles, and even a little in appearance.
Q3. What is a jeep wrangler?
Jeep Wrangler is a series of powerful off-road SUVs manufactured by Jeep.
Q4. What are the different types of Jeep wranglers?
There are four different types of Jeep wranglers. These are Jeep Wrangler YJ, TJ, JK, and JL. There are some special editions among them known as the Rubicon, Unlimited, Sahara, Sport, and Sport S.