I hope you will agree with me when I say that;
Almost all SUVs are jeeps, but not all Jeeps are SUVs
The difference between SUVs and Jeeps is a long yet time-consuming debate as there are generally a lot of myths and misconceptions in the market. On the one side, vehicle enthusiasts are questioning, "Is a jeep an SUV or truck?" while on the other hand, they are concerned about crossover vs. SUV safety. Additionally, the list of information online doesn't shed much light on jeep vs. SUV in terms of their individual use-case, which is sad because both of them are one of the widely purchased automobiles throughout the world. An SUV or sport utility vehicle is recommended for daily drivers, while its older brother i.,e Jeep Wranglers, has a rugged look and is better suited for harsh trails.
That's why in this article, we are going to compare traditional jeep models to modern-day SUVs. We will be looking at the things like specs, interior design, on-road/offroad capabilities, and of course, budget. So, you can decide which one of these prototypes is best suited for you at the end of the day. Without wasting much time, let the Jeep vs. SUV battle begin!
Jeep vs. SUV – A Look onto the History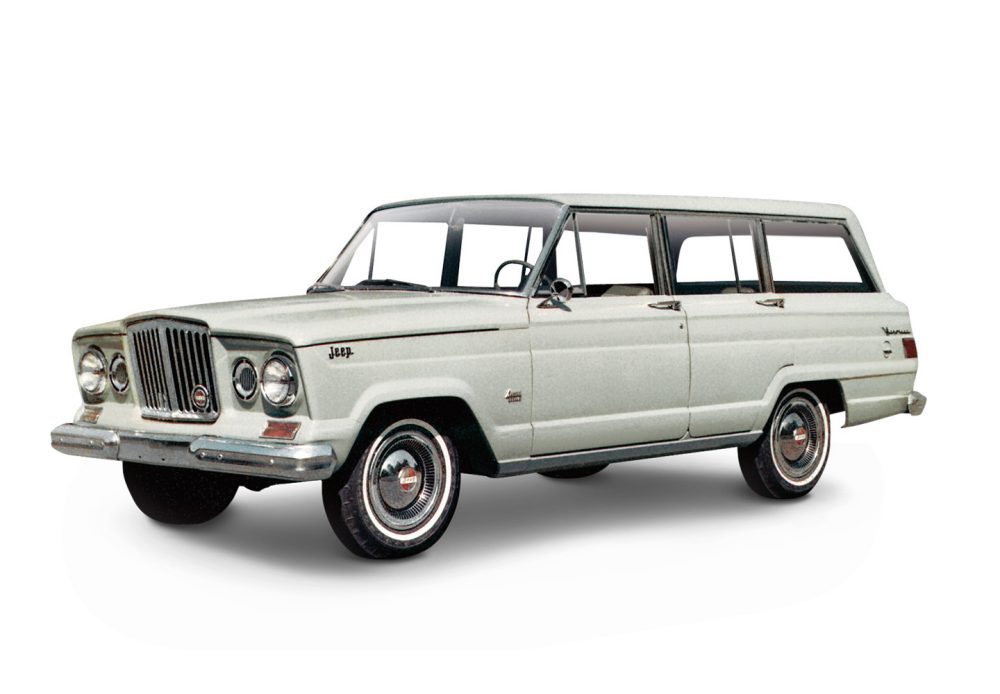 Before we move any further, it's wise to review both of these machines in terms of their history and find out how each of them changed the way we drive:
SUV Overview
What's an SUV?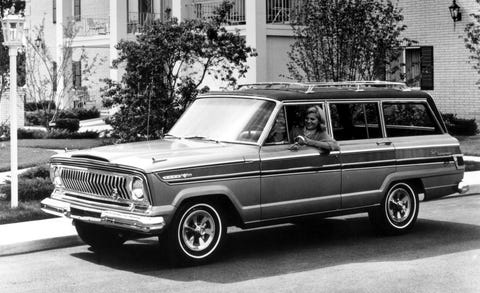 The word SUV stands for "Sports Utility Vehicle, " classified among passenger cars with maximum carrying capacity. Think of them as ordinary on-road automobiles with several off-road capabilities. They came into existence back in the later years of World War II. Car manufacturers aim toward general-consumer products that could pass normal environmental conditions while maintaining fuel efficiency. At that time, they weren't classified as modern-day SUVs and shared more significant similarities with the suburban series.
The Suburban lineup (originally named Suburban Chevrolet) was the first debut in 1935, which gained quite some traction soon after its initial release. This hype's main reason was that it was a two-door wagon with around three seating rows.
The public began describing it as a wagon at that time, although the entire body was made of steel with heavy-duty steel structure, unlike other wagons. Keep in mind that passenger wagons at that time were constructed through base wood panels.
Another factor that made the first SUV ever produced unique is its exquisite truck platform rather than a traditional car platform. Fast forward the remaining years, the truck jeep or SUV slowly gained traction, and models like the 4-Wheel Drive became the option.
Jeeps New Vehicle Overview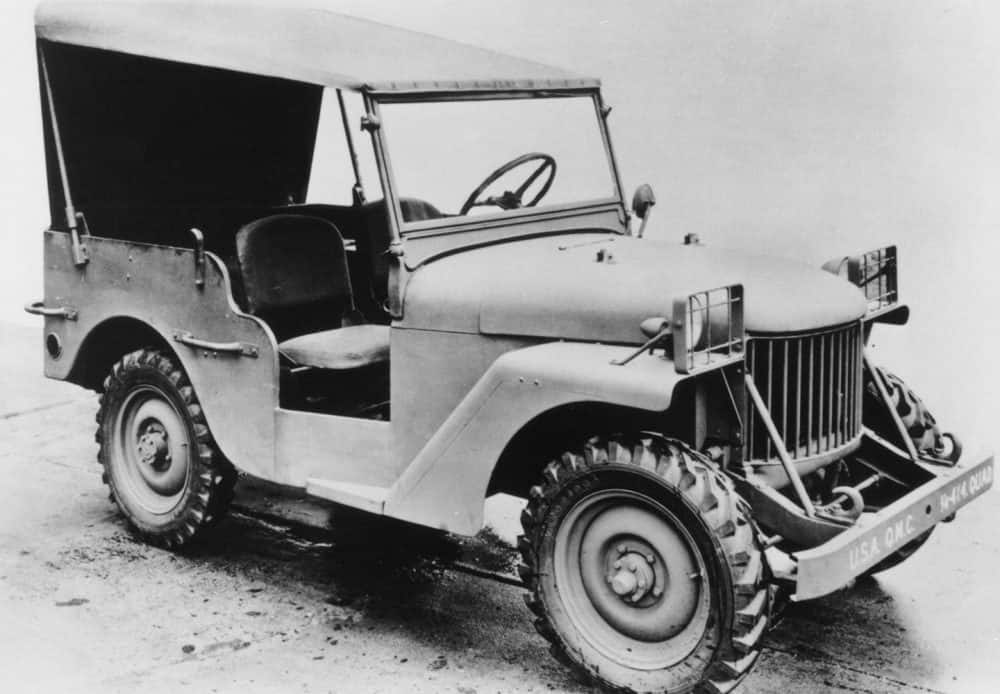 Jeeps are no doubt one of the most popular American automobile brands that have ever existed. They look sturdy and are quite capable in harsh terrains. On top of that, the attention they get in a public space is just astronomical. So, in short, driving a jeep is a statement that you could always feel comfortable about. But how about its unforgotten past, and is a jeep a car or SUV? To find out that, we need to stretch our minds back to World War II, which changed history in many ways.
As America entered the war in 1941, support from the allied forces in the forms of firepower, troops and technology became substantial. One of the biggest factors for the victory at that time was solely based on moving the information, which meant upgrading the transport system. Unfortunately, even with the latest and greatest equipment at the time, the US military lacked in the transport department and was only relying upon fast-paced motorcycles.
To tackle this issue, they contacted a number of automobile manufacturers (Willys Overland, Bantam & Ford) and enquired them to mass-produce off-road war machines which could serve as a "General Purpose" vehicle. Prototypes began rolling in from all the given manufacturers, and ultimately the "Quad 4×4" from Willys-Overland in 1940 became the first jeep ever built.
Difference Between SUV and Jeep – Is a jeep a car or SUV?
| Features | Jeep | SUV |
| --- | --- | --- |
| Derived From | GP (General Purpose) | Sports Utility Vehicle |
| Introduced In year | 1940 | 1935 |
| Suited Environment | On-road as well as offroad | Generally off-road |
| Engines | 4-cylinder engines | Pentastar V6 or Turbo 2L |
| Ergonomics | Body on frame design | Truck chassis |
| Fuel Economy | 20MPG and above | 22MPG |
| Average Cost | $29,000 | $21,000 |
| Use-case | Hiking etc. | Recreational activities, family trips etc. |
| Examples | Jeep Renegade, Wrangler JK, etc. | Ford Explorer XLT, Nissan Pathfinder SV, Toyota Highlander, etc |
With a brief history of jeep vs SUV aside, it's time to identify the main differences between them. As you might've guessed, new jeeps vehicles are not only suitable for basic off-roading but also effective in conquering the urban jungle. Their wheels are based upon rear and four wheels trucks where the body is assembled to the frame, which isn't the best feature if someone wants to use them for a daily driver.
However, when you consider the high seating position, go-anywhere capability, and cool looks, things like less-than-optimal ride characteristics and poor fuel economy become negated. Now, to make things more "car-like," we have SUVs or sports utility vehicles. They are capacious, have modest off-roading capability, and are agile enough to have good fuel efficiency for their size when compared to classic jeeps.
Also, instead of using a truck's body on a frame platform, SUV comes equipped with a front-wheel drive or an all-wheel-drive platform, which is what cars use. The benefit of this feature is that they are generally lighter and remedy most everyday buyer concerns regarding user-friendliness. With that said, we hope that now you got the answer regarding is a jeep, a car, or SUV.
Want to learn more about Jeeps? Check out the following article
Size Comparison – Is a Jeep an SUV or Truck?
As discussed earlier, you can easily characterize both the SUV and Jeeps in terms of their design and shape. The majority of Jeep models are compact and measure around 4900mm in length with approximately 1800 width and height (as in the case of jeep wranglers). Conversely, they can vary in terms of their weight, with Jeep Sahara going all the way to 4,430 pounds. These kinds of dimensions are ideal for pure off-roading enthusiasts who want to venture into the hills on their weekends.
On the other hand, the Sports Utility Vehicles (SUVs) are more spacious and can be availed in a number of proportions. For reference, there are both mid-sized, extended, or mini-SUVs, with a wheelbase of 112inches and height as well width going all the way to 77inches. These are an ideal option for the whole family, and you can take full advantage of their multi-purpose size for things like camping.
In short, whether you choose a truck jeep or SUV, be sure to double-check their size range.
Running Cost
When it comes to fuel consumption mile, either one of the truck jeep or SUV can fluctuate according to the condition and the type of model you are using. Users with the latest Jeep wranglers can expect around $2,436 in fuel costs annually. While for SUVs, the power efficiency is tucked at 30 to 40 MPG, especially if you have something like a Honda CR-V 2021. After a brief calculation, you will be surprised to know their yearly cost is almost the same. Now trucks are a different ball-game, with average costs not less than $4000.
Added Features
In terms of additional features, both SUVs and Jeeps are quite capable machines. With the Jeep series, especially the wrangler edition, you will get large 4×4 off-roading tires with locking front and rear differentials. These kinds of accessories will enable this unit to crawl over the roughest terrain. Other than that, depending on your model, you can also expect a powerful engine on wranglers. They are equipped with either Pentastar V-6 or a turbo-charged mild-hybrid engine with reasonable torque.
Features like these will ensure that these beasts remain at the top of their potential. On the technical side of things, there are a number of bonuses, one of which is the single-touch power top as well as the built-in Apple or Android Carplay support. Moving on to the SUV, even the least expensive models, such as the dodge crossover SUV, is compatible with a high ground clearance as well as an all-drive wheel setup.
Furthermore, in the safety department, these types of vehicles are provided with parking sensors as well as blind-spot assist. You can also expect an adaptive cruise control and autonomous emergency breaking as you go for the premium lineup. Another family-friendly aspect of the dodge crossover SUV is its over-the-top towing mechanics. With the help of the EcoBoost I4 turbo engine, it can easily carry up to 3000kg of trailers.
Crossover vs. SUV vs. Truck Difference
The compass is built to tackle the need of basic consumers who require an easy-to-use yet comfortable daily driver. With a four-wheel drive, a good size and interior spacing, and the latest technology, there is a lot to talk about this machine. Now it won't have hardcore drivetrain capabilities such as ladder frame or fully locking differentials. But as it's not made for those extreme conditions, you can't complain much.
It comes in a wide range of specifications for different markets, so you can't go wrong on either one of your picks. It has allowed the Jeep lineup to foray into new markets and really build up a great presence. Of course, the name itself is recognizable internationally, and you can find its sheer number in Asian countries as well. When we talk about its difference between SUVs, things can get a bit easy. Generally speaking, crossovers were original SUVs built on a car platform.
They are a bit compact and have a lighter yet stream-line body as compared to traditional SUVs. As far as the crossover vs. SUV safety goes, both are typically the same. Just make sure to double-check models like the dodge crossover SUV or Grand Cherokee if you plan on buying them in 2022.
Interested in similar articles? Here's one we'd think you'd like:
Jeep and SUV Models – Head-to-Head Comparison
The difference between SUV and jeep is one thing, but have you ever thought about how well their latest models compare each other? Well, it is time to find that out!
| Features | Jeep Wrangler | Grand Cherokee |
| --- | --- | --- |
| Engines | 6 Cylinder incline 1998 cc | 6 Cylinder 3604 cc |
| Max bhp | 268 bhp | 286 bhp |
| Drivetrain | Both AWD & 4WD | Both AWD & 4WD |
| Jeep wrangler vs Grand Cherokee dimensions | 4800x1890x1830mm | 4815x1900x1800mm |
| Seat capacity | 5 | 5 |
| Locking differentials | Both axel & center | Only center |
| Traction controlled | Enabled | Enabled |
| Parking sensors | For Rear only | Rear as well as front |
| Safety | Rear cross-traffic assist | Tire pressure monitoring |
| Price | $28,000-$31,000 | $37,000-41,000 |
Obviously, as you can see, both of them are a different set of vehicles, with each having its own set of bells and whistles. The Grand Cherokee is more of a luxury driver, while Jeep Wrangler is more off-road-ish with a rugged look. Speaking about the braking system, the Cherokee is fitted with Brembo brakes, one of the industry's best models. They really stop this 4500pound monster. Now on the Wrangler, we have regular jeep brakes and calipers but fear not as its interior is of top-notch. Inside, you will get an Apple CarPlay touch screen monitor, a leather-wrapped steering wheel, and a fully-functional shifter. The same can't be said for the jeep wrangler vs. grand Cherokee dimensions, which are almost the same.
Final Verdict
In conclusion, this was our two cents on the difference between SUV and jeep (jeep vs. SUV) and how well they compare against each other in 2022. We tried to answer your quires and misconceptions such as what's an SUV or Is a jeep a car or SUV? If you are still confused, then let us clarify once more. So, both a jeep and SUV are solid vehicles with a long-shared history.
Although their original use-case was a lot different, there is little to no variance in both of them. Yes, in terms of jeep vs. SUV, Wranglers have a rugged look with off-roading capabilities, but either one of them is a 4×4 machine.
Frequently Asked Questions
Q1, How much are jeeps?
The starting price of most new-gen jeep and SUV models is around $29,000.
Q2, Are all jeeps 4-wheel Drive?
Yes, almost all jeep models that are made these days are 4-drive units. However, you can also find a couple of 2WD options according to your budget.
Q3, Which jeep is most luxurious?
The Jeep Wrangler Unlimited Polar coming at $32,000, is one of the luxurious models till date. With features like 18inch gloss-back alloy wheels and a Powerdome hood, it can easily outclass its competition.
Q4, How many models of the jeep are there?
Depending on the budget and size comparison, there are generally six types of new jeeps vehicles in the market.
Q5, Are jeeps unreliable?
Yes, jeeps are still a reliable option for off-road consumers, but if you still want comfort, it's best to check out SUV models.
Sourcea & References:
Alternative Evolution Jeep Free Light Interprets Next Generation SUV
Only the full road conditions are real SUVs – Jeep Full Road Experience Day-Jinan Station