I hope you will agree with me when I say:
Purchasing the ideal jeep tuner is a complex task!
The perfect jeep tuner can completely change your driving experience. Tuners allow you to customize your vehicle's electronics fully. You can choose the ideal settings for you and save them for later. Finding the perfect jeep tuner that balances affordability and performance can be tricky with an array of functionalities each offer. This article has been specifically written to clear out all the confusion and suggest some top-rated tuners to make the buying process easier for you.
Things you need to consider before buying a jeep tuner:
Screen Display: This is one of the most critical factors of the jeep tuner. A clear and excellent display should be your top priority. A high-resolution touchscreen is preferable. They have excellent visibility and make navigating between options easier.
Budget: Finding the best tuner for jeep JK under a budget is crucial. Look out for brands that produce high-quality, affordable jeep tuners. The brand name ensures the reliability of the product too.
Installation Process: It is better to look out for programmers that have a simple installation process. Many tuners come with preloaded functions to make the use and installation process easier for the user.
Accuracy: A tuner must be reliable in terms of its calibration. Accurate calibration enhances the performance of the tuner.
Fuel Type: Diesel and gasoline cars have different fuel consumption rates. Therefore, different tuners are required for each of them. It is vital to match the specifications of your vehicle with the tuner you would like to purchase.
Compatibility: It is essential to look out for such jeep tuners compatible with your vehicle's model. Check out reviews and product manuals to gain better knowledge on this subject.
Best Tuners for Jeep JK
Here are our top picks for the jeep JK tuner:
1. Superchips Flashcal 3571-JL Programmer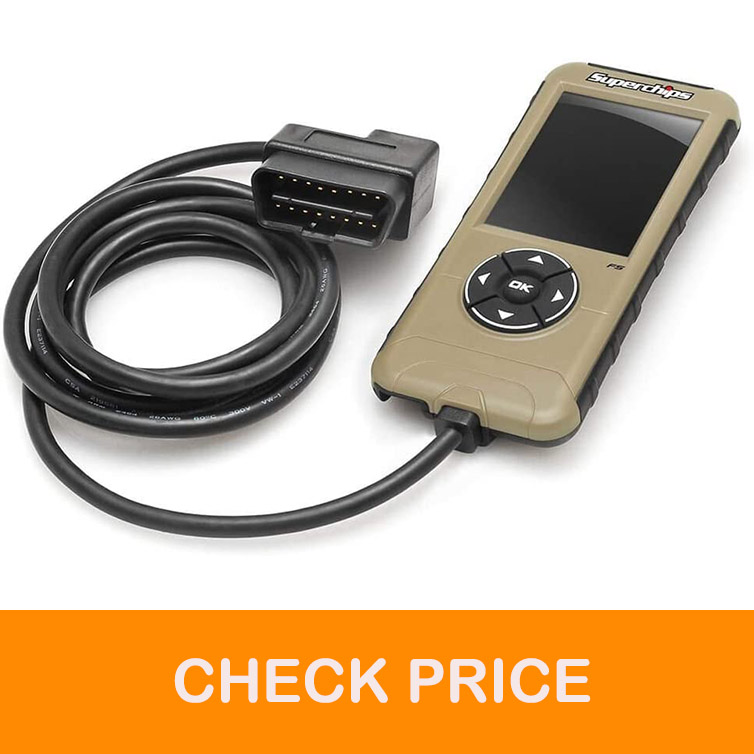 Why do we love it?
The easy installation process takes a maximum of two minutes.
It is easy to use. Users have never complained of having any issues after using it in their vehicles.
Customization facilities include the option to change the tire size, correct the speedometer for tire upgrades between 26-40, change the gear ratio, and adjust the TPMS.
Superchips Flashcal Programmer is ideal for people trying to maintain a balance between their budget and functionality.
| | |
| --- | --- |
| Pros | Cons |
| ✔️Easy to install | ❌Not compatible with 2.0 turbo |
| ✔️Superb customization | |
| ✔️Weighs 14.4 only | |
| ✔️Pocket-friendly | |
2. HIKEit Pedal Throttle Response Controller Chip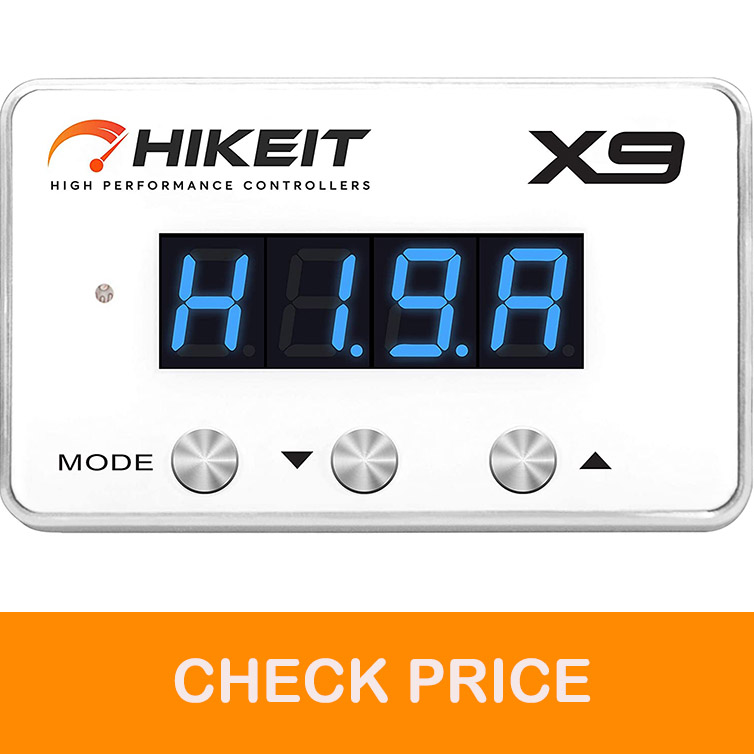 Why do we love it?
Improved acceleration. You won't have to push your accelerator hard anymore as this tuner increases its sensitivity and lets you drive smoothly.
Four control modes include ECO mode (which saves up a lot of fuel), cruise mode, sport mode, and HIKEit mode.
Learns your way of driving and adjusts modes accordingly so you don't have to set them every time which is more useful for those unaware of the suitable modes to select.
This bit-sized controller chip is a portable option to carry from one place to another.
| | |
| --- | --- |
| Pros | Cons |
| ✔️Simple DIY installation | ❌Some users received the wrong model |
| ✔️Improved throttle response | |
| ✔️30 days money-back guarantee | |
| ✔️Comes with 4 different control modes | |
3. Superchips TrailDash 2 In-CAB Tuner
Why do we love it?
Compatible with older models which helps you improve your driving experience without having to buy a new vehicle.
5-inch-high resolution touch display which is fun and easy to use, you can run performance tests on it, look for any troubles found, and much more
HDMI style plug for power which makes it easier to install
Superchips TrailDash has a sleek design that is aesthetically pleasing to the user.
| | |
| --- | --- |
| Pros | Cons |
| ✔️Supports older models of the Jeep JK | ❌Expensive |
| ✔️Easy to use | |
| ✔️Five-inch color touch screen | |
| ✔️Superb quality | |
4. Superchips Flashcal F5, SPC-3571 In-Cab Tuner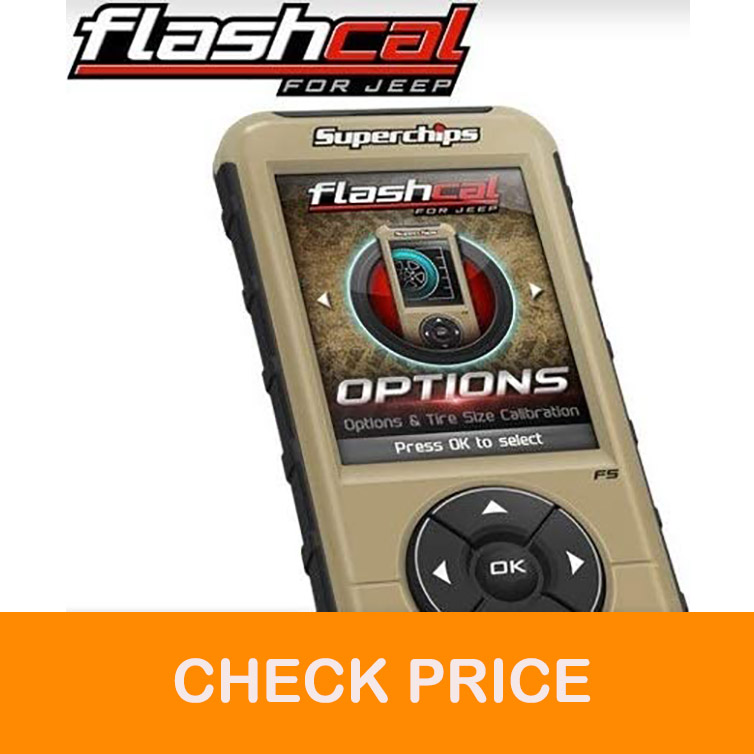 Why do we love it?
It is compatible with many different jeep wrangler jk models from 2007-2018, so you may not regret getting it even if you change your vehicle.
The compact and minimalistic design is easy to understand and use by everyone.
It improves jeep performance and mileage to its maximum. The results may vary according to the jeep model and year.
Superchips brand is one of the most trustable brands that have been building affordable and multi-functional tuners.
| | |
| --- | --- |
| Pros | Cons |
| ✔️It is internet updateable | ❌Compatible with Windows only, not Mac OS |
| ✔️Gasoline-fueled Jeep JKs | |
| ✔️Speedometer re-calibration | |
| ✔️Offers various in-demand features | |
5. Bully Dog 40417 Programmer for 3.8L/231 Jeep
Why do we love it?
The "Driving Coach" features allow you to improve your driving skills with the aid of instructions and real-time feedback, making it the best tuner for jeep jk.
It displays instant fuel economy so you can enjoy fuel-saving preloads when going on a long trip.
To match your performance requirements, you can utilize the preloads and ten custom tune files.
It comes in a kit that includes multiple accessories for the ease of the user.
| | |
| --- | --- |
| Pros | Cons |
| ✔️Has daytime and nighttime driving modes | ❌Low optical grade quality |
| ✔️Internet updatable | |
| ✔️Installation and usage is easy | |
| ✔️Enhanced gas mileage | |
6. HP Tuners MPVI2 M02-000-00 Tuner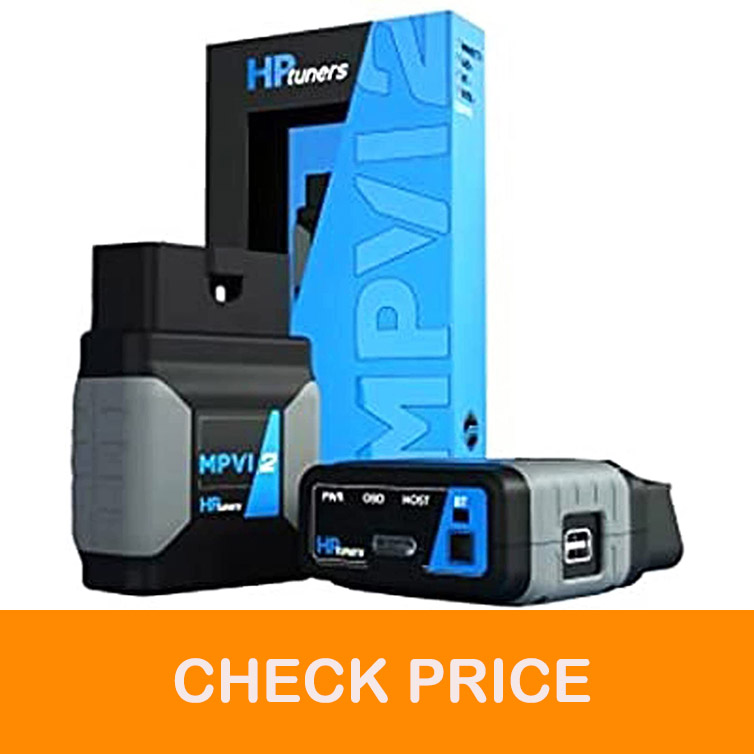 Why do we love it?
HP tuners for jeep JK are Bluetooth compatible, allowing easy connectivity for the users.
Along with the numerous features this programmer offers, the modern and sleek design of the tuner immediately catches the eye.
You can view and command several control functions and parameters in real-time with the aid of a VCM scanner inside the tuner.
HP Tuner is uniquely designed to attract the eye of the customer immediately.
| | |
| --- | --- |
| Pros | Cons |
| ✔️Affordable | ❌Does not come with pre-loaded universal credits (Need to be purchased) |
| ✔️Attractive design | |
| ✔️Adjusting different module information in real-time | |
| ✔️Mobile device support | |
7. Z Automotive Tazer JL/JT Programmer
Why do we love it?
Z Automotive Programmer's excellent braking and steering options along with the advanced control over the TPMS system, sway bar, and axle features of your Wrangler, make it an ideal tuner for off-roading.
The two live functions – AutoStopStart and AutoTracKill – save previous states of the system and allow access to them when you drive next time.
Want a perfect car show? The incredible light show mode flashes all the exterior lights of your jeep.
Z Automotive is not only easy to install, but it is also effortless to use.
| | |
| --- | --- |
| Pros | Cons |
| ✔️An affordable option for the users | ❌Compatibility issues |
| ✔️It is easy to install | |
| ✔️Advanced functionality with supreme control over your Wrangler | |
| ✔️It is ideal for off-roading | |
8. LAUNCH Upgraded CRP123, OBD2 Scanner
Why do we love it?
The diagnostic reports are easy to use and produce a 4-in-1 graph that shows diagnosis and problem data clearly if zoomed in.
The manufacturers offer a 5Years extra warranty and 60 days Quality issue return or replacement when you buy this tuner.
Updating is simple and not time taking at all, yet you can enjoy new and unique features.
The five-inch touch screen makes it easy to use and navigate between the available options.
| | |
| --- | --- |
| Pros | Cons |
| ✔️Supported in over 10K vehicles | ❌The installation process is complicated |
| ✔️Smart Auto-detection | ❌Sometimes fails to detect problems |
| ✔️Updating is simple through Wi-Fi | |
| ✔️The touchscreen makes it easy to use | |
9. Hypertech 32501 Programmer
Why do we love it?
Hypertech Programmer is designed to read and clear Diagnostic Trouble Codes (DTC's). This results in enhanced performance.
When selling your vehicle, you can use Hypertech Programmer's "Return to Stock" feature which clears out tunes from the vehicle.
High-quality material has been used in the construction of this device to ensure durability over a long period.
Hypertech supports some tire changes, allowing the user to control the functionality in a better way.
| | |
| --- | --- |
| Pros | Cons |
| ✔️Compact | ❌The performance level decreases after a year |
| ✔️Internet updatable | |
| ✔️Easy to use | |
| ✔️Fantastic, clear display | |
Bonus Products:
We reviewed some bonus products for you so you have a wider range of choices to decide from.
10. Bosch OTC 5025 Refractometer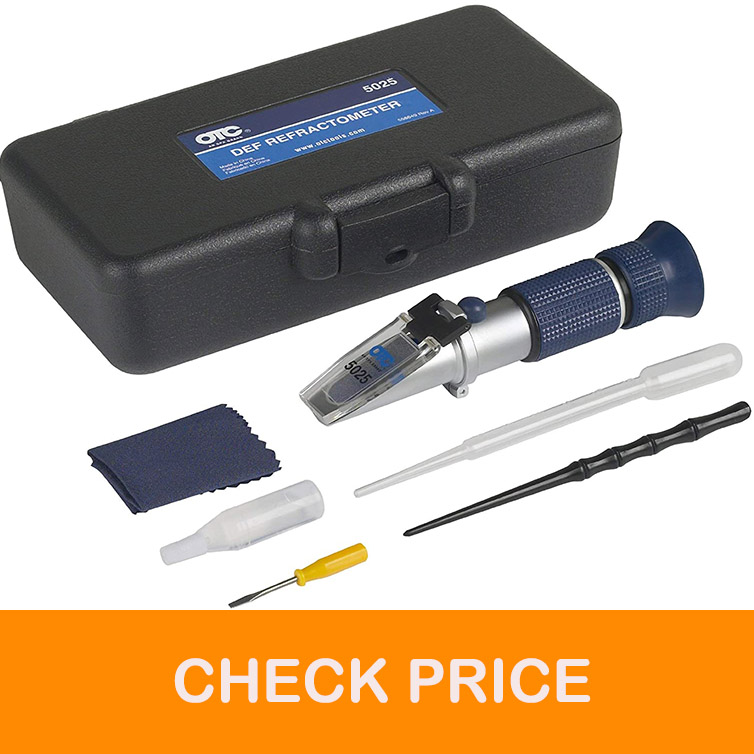 Why do we love it?
Bosch refractometer meets all the EPA standards and provides excellent precision in measuring the diesel exhaust fluid's concentration.
It is a user-friendly product that different diesel vehicle owners can use.
A high torque allows for greater horsepower, consequently, an enhanced performance.
The refractometer makes it easy for operators to get suitable Urea concentrations.
| | |
| --- | --- |
| Pros | Cons |
| ✔️The design is portable | ❌The optical grade quality is low |
| ✔️Provides great value for money | |
| ✔️The display screen is clear | |
| ✔️It comes with a wiping cloth | |
You can get Bosch Refractometer at jmesales.com
Check Price on Amazon
11. ECRI Calibration Module
Why do we love it?
Uses ECRI app which is available on iOS and android. The device receives updates through the app and enables new features without any effort.
ECRI allows update calibrations on 2001-2022 jeep wranglers and 2020 gladiators.
Adjust tire size, TPMS threshold, TPMS disable, axle gear ratio, transfer case ratio, daytime running light modes, and more to enjoy the ideal performance of your vehicle.
ECRI comes in a portable size. It has been designed and assembled in the United States.
| | |
| --- | --- |
| Pros | Cons |
| ✔️Easy to use | ❌Expensive for an app |
| ✔️Always up to date | ❌The app is complicated for some users |
| ✔️TPMS included | |
| ✔️It has a unique design which attracts attention | |
You can get ECRI Calibration Module on ebay.com
Check Price on Amazon
12. DiabloSport Predator 7410
Why do we love it?
DiabloSport Predator comes with a 2.8-inch screen with buttons for easy navigation.
It is ideal for people who love old-school tuners and programmers.
This sturdy tuner is well built with excellent construction quality for enhanced durability.
Simple plug-and-play performance is simple to use.
| | |
| --- | --- |
| Pros | Cons |
| ✔️Sturdy | ❌It does not come with a touchscreen |
| ✔️Internet updatable | |
| ✔️Provides value for money | |
| ✔️It is constructed from durable materials. | |
You can get DiabloSport Predator at diablosport.com
Check Price on Amazon
Conclusion
We hope you enjoyed reading the article. Tuners can affect your driving experience immensely. Hence, it is important to choose the ideal tuner that fulfills your requirements and is compatible with your vehicle.
Important Factors for Choosing the Best Tuner for Jeep JK
Every tuner is designed specifically to cater to the needs of the users. Selecting a jeep tuner from the wide array of options available can be an overwhelming task.
It is essential to purchasing a suitable jeep tuner so you do not run into trouble and end up wasting your money on a product useless to you.
Every programmer is designed to enhance the vehicle's performance in a particular way; hence, you must list some requirements before jumping on the bandwagon to search for the best tuner for Jeep JK.
The buying guide below is specifically written to clear all the confusion surrounding the purchase of a jeep tuner.
1. Screen Display
One of the essential components of a tuner is its screen. It is the first thing that the user notices and many people make decisions considering this component. The visibility of the screen should be excellent. Make no compromise over this.
LCD screens are preferable. A touch screen with a high resolution should be your ultimate choice for easy data logging input.
In addition, a clear screen allows better visibility of the real-time situation of the vehicle. When you are able to read and understand the parameters with ease, you can make an informed decision at the right time.
Most drivers prefer a five-inch screen. Without a high-resolution touch screen, navigating between variables and parameters would be much more complex.
2. Budget
Budget is a crucial factor in choosing the suitable tuner which fulfills your needs. It is essential to find tuners that provide value for money.
If you are looking for affordable and reliable options, consider the great Flashpaq tuner for Jeep JK. Superchips is a top-quality, trustworthy brand that has been making durable tuners. Hence, you can consider Superchips Flashpaq tuner for jeep JK which is super affordable and reliable.
Even if you have a low budget, look for tuners that provide high performance. An affordable branded tuner can be a great option since each brand is well known for the quality it provides.
Looking for related articles? Here's one we think you'd like:
3. Installation Process
Every tuner comes with different functionalities. If you do not know these things, the installation process can be troublesome for you. In this case, you can approach a person who knows to program.
Otherwise, follow the manual instructions carefully or watch a detailed video, such as the one below, to gain a deeper insight into the installation process.
4. Accuracy
A tuner needs to be reliable in its calibration to display accurate speedometer readings. It would not be great if the functionalities were not in line with the commands. Hence, it is essential to look out for reviews of professionals and customers to gain a better idea of the programmer's work.
5. Fuel Type
As gasoline burns out faster than diesel, diesel vehicles have a different fuel consumption rate compared to gasoline vehicles. Hence, engines require other tuners due to differences in fuel consumption rate.
6. Compatibility
It is essential to make sure that the tuner is compatible with the vehicle model you have. Check the details of the tuner to see if it supports the model of your vehicle. You can also look out for customer reviews to better understand the working and compatibility of the product.
Source