Are Falken Wildpeak tires good? If you are pondering over this question, then you have arrived at just the right place. Since different terrains require different features, we need to closely examine key features of tires before selecting one.
Falken might be a good choice for your jeep, but is it the best? You cannot say for sure unless you look at all the other options, too. To cater to this situation, in this article, we will provide you with a fair comparison between two prominent tires for jeeps.
Under the heading of Toyo AT3 vs Falken Wildpeak AT3W, we will highlight and compare some of their vital features. Consequently, the detailed comparison will lead you to the right decision. Moreover, we will look at some other prominent comparisons, too, that include Falken Wildpeak AT3W vs KO2, Cooper AT3 vs Falken AT3W and, Toyo AT3 vs Nitto Ridge Grappler.
Toyo AT3 vs Falken AT3W Comparison chart
Before beginning to talk about Toyo AT3 vs Falken Wildpeak AT3W, it must be established that both of these tires are set to outperform many others. These tires are of supreme quality and hold the top spots for the best tires. However, minute variances in build and design determine the best out of them.
For a fair comparison of Toyo AT3 vs Falken AT3W, it is important to realize your need. The tire tread design of one is well-equipped for enhanced off-road performance, while the other is better at on-road efficiency. Similarly, one behaves better relative to the other in snow traction.
The width of the grooves and the depth of the sipes, along with other features, account for unbiased comparison regarding Toyo AT3 vs Falken Wildpeak AT3W. The table below lists different features of Toyo AT3 vs Falken AT3W.
Toyo At3 vs Falken Wildpeak AT3W
Before diving into deep details about each one of the tires, the table below enlists the generalized comparison. The numbers in the table indicate different levels from 1 to 5, with 1 being poor and 5 being excellent.
You can also look for considerable rim options from 10 Best Jeep Rims For Jeep Wrangler article.
Toyo AT3
To begin with the comparison on Toyo AT3 vs Falken At3W, the first feature that clicks to the viewer's eye is the tread design and pattern. Compared to its predecessors, the AT3 variant is equipped with advanced tread compounding and elevated design. Such design features aid to provide better all in all off-road traction, cut-and-chip resistance, and reduced noise thereby increasing comfort level.
Design
The tread blocks incorporated into these tires have a sort of S-like pattern. Such a shape allows for a greater surface contact, with fewer gaps. This type of design pattern ensures reduced noise during journeys. Furthermore, the tires include tons of voids that allow mud, dirt, or snow to pass through. However, the tires might not be a perfect fit for deep snow trails and roads.
Besides being an all-rounder in matters of terrain, the outlook of Toyo AT3 is another of its greatest features. These violent-looking tires have a white sidewall lettering option, as well as, its savage black alternative. Moreover, the three-peak mountain snowflake symbol on the sidewalls symbolizes significant traction in snow.

Moving on, the Toyo AT3 tires come with a load range or ply rating of F/12. The F rating for load is very high for such tires. Therefore, the AT3 is made to carry heavy amounts of loads. The ply rating also determines the strength and capacity of a tire.
Durability
Another outstanding element is the warranty of these tires. With a claim of 65,000 miles of warranty, the users seem to have positive reviews only. For flotation sizes and LT, the AT3 offers a 50,000 miles warranty. Due to the presence of multi-waved sipes and shoulder lugs, the tires allow good traction in snow or rain. The raised sidewall cleats are there to provide protection and grip. Along with a great amount of contact with the surfaces, the tires also perform well under hard braking. Moreover, there is no issue with hydroplaning. The tires are known to provide excellent results under heavy storms as well as in standing waters.
Falken Wildpeak AT3W
Even though Falken Wildpeak AT3W price is not much higher than other options but still they are high-quality tires with a luxurious look. Falken tyres are made in Japan and these high-end tires come with a tread design and shape that makes them ideal for rough as well as smooth terrains. Falken is made to ensure a steady grip due to the presence of huge blocks of tread integrated into these tires.
Design
The tread blocks have gaps in between them that allow hindrances such as snow, mud, and rocks to pass through without getting stuck in the tires. As the tires move through such terrains, the hindrances are pushed back, so the tires move easily through them. Moreover, the gaps allow for a better grasp on surfaces.
The wider gaps allow for water to easily pass through the tires making them appropriate for rainy weather. Hence, you would not have to dwell on the issue of hydroplaning.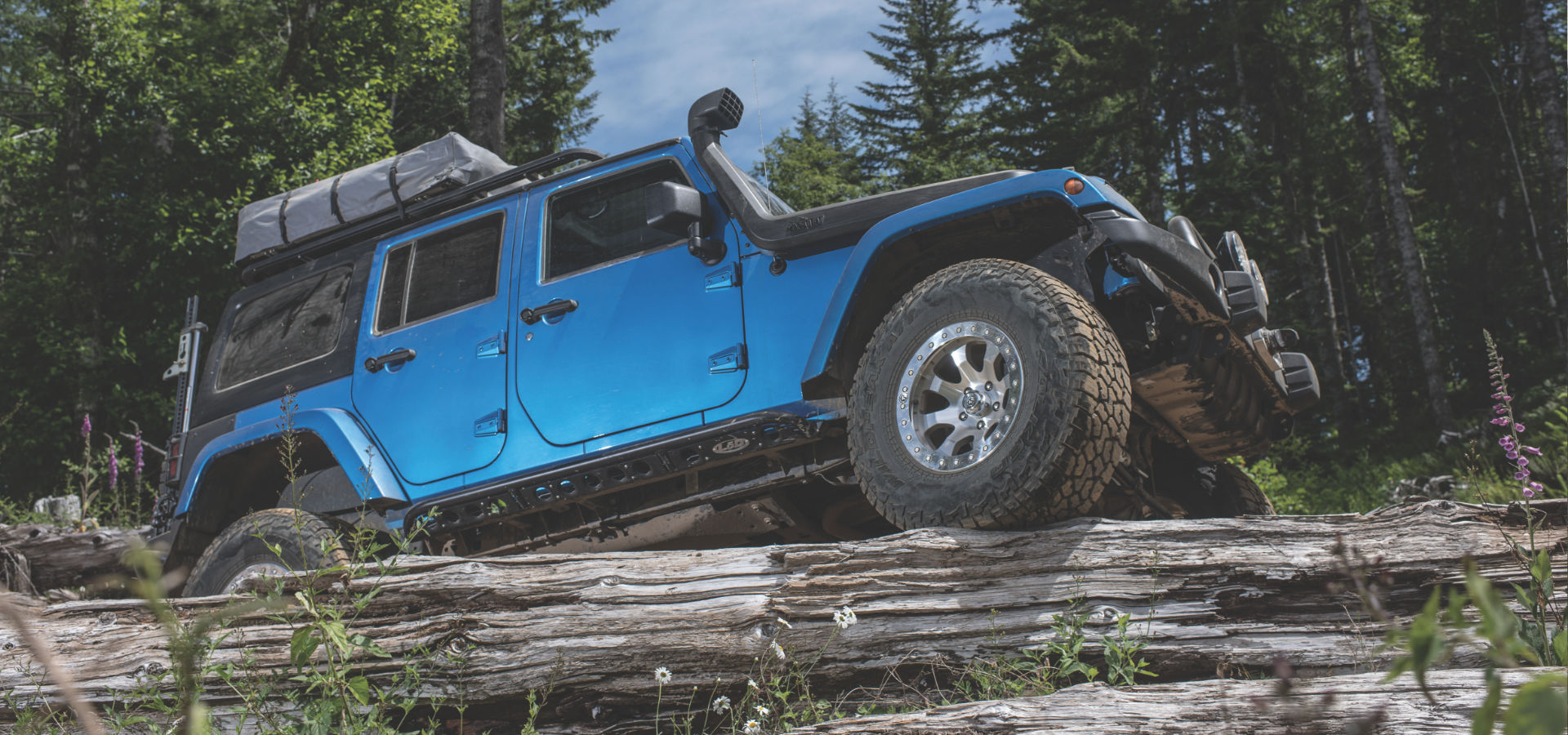 Durability
Other than that, the 3-D full-depth Canyon Sipes, proprietary lower sidewall, and grooves enable the Falken to keep up a consistent performance as well as appearance for all of its lifespan. Moreover, the lugs ensure maximum contact with the surface. The company also offers a 55,000 miles warranty for these tires.
To increase durability, Falken AT3W tires have silica rubber compounds. These help extremely well in hot and cold temperatures, as well as, make the journey less noisy with fewer vibrations. With a 600 rating in UTQG treadwear and A in UTQG temperature, the tires are promised to last for longer durations.
Otherwise, for the best jeep tires, you can go through 6 Best Jeep Tires
Toyo At3 vs Falken AT3W
To begin with the comparison it can be stated that the tread patterns for Falken AT3W vs Toyo AT3, both seem to have similar patterns. However, Falken At3W reviews indicate wider outboard shoulders, which may cause irregular wear. Toyo's wider tires have a thicker design, providing more sidewall protection. The Falken tyres' price is lesser than the Toyo's, even though the Falken's heavier. The weight of the Falken's is due to the stronger carcasses. This quality makes the Falken a little bit more durable than the Toyo. However, Falken's design makes them noisier than the Toyo AT3.
Both tires deliver great performances under wet conditions but Falken outperforms due to deep treads and wide grooves. The Falken's tread patterns vouch for them as severe snow-rated tires, unlike the Toyo. Falken also provides better dry traction as any debris can easily pass through the wide gaps.
The Falken Wildpeak AT3W price ranges from US$137 to US$449. In comparison to Falken Wildpeak AT3 price, Toyo goes from US$600 to US$2000.
| Toyo AT3 | Falken AT3W |
| --- | --- |
| Better Hydroplaning Resistance | Better Performance in Snow |
| Taller Tires | Stronger Tires |
| Better On-Road Performance | Better Off-Road Performance |
Falken Wildpeak AT3W vs KO2
To properly answer that are Falken Wildpeak tires good, we need to make a few other comparisons as well. One such comparison is the Falken Wildpeak AT3W vs KO2. Many Falken Wildpeak At3W review forums claim that Falken is wider and deeper than the KO2, hence, performing better in off-road terrains.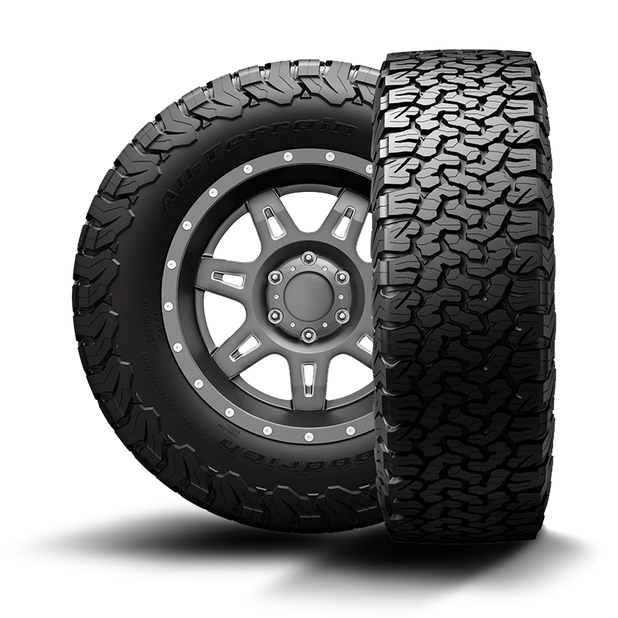 With a special rubber feature, the KO2 is well-built for snow compared to the Falken tyres AT3W. However, the siping in Falken account for better performance in rain. Considering all the factors, the Falken seems to hold up better than the KO2. Similarly, according to Toyo AT3 vs KO2 forums, it has been observed that Toyo seems to have better performance in rain than KO2 due to its deeper sipes.
Cooper AT3 vs Falken AT3W
Another with mentioning comparison is that of the Falken Wildpeak At3W vs Cooper AT3. Falken tyres review, Australia or otherwise, reveals how Falken is better than the Cooper AT3. However, Cooper AT3 vs Falken At3W comparison allows considering which one will suit better according to user preferences.
The deeper treads of the Falken provide a better off-road experience, with great dry traction. Along with that, the deeper treads and snow-rated tires make it easy to travel through snow. Furthermore, in Falken Wildpeak At3W vs Cooper AT3 comparison, Falken has greater hydroplaning resistance.
In a Falken Wildpeak AT3W vs Cooper Discoverer AT3 price comparison, the Cooper is cheaper. The Cooper also gives a comfortable ride with fewer vibrations but in Cooper vs Falken comparison, the Falken still outperforms.
Toyo AT3 vs Nitto Ridge Grappler
When considering this comparison, a generalized answer can be given. It can be said that Toyo is more suited for off-road while Nitto is better for on-road performance. The higher voids in the Toyo make the area in contact with the surface greater.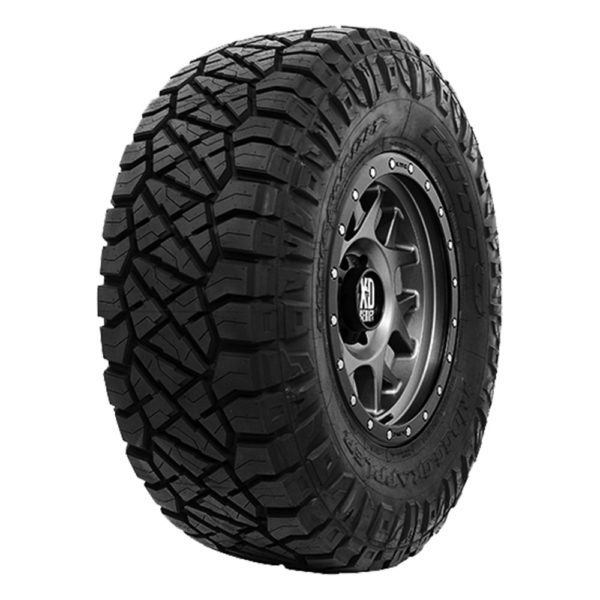 However, these gaps make it easier to travel through rough terrains. They also provide higher resistance against hydroplaning and snow. The Ridge Grappler has narrower treads which provide more surface contact. Hence, in the comparison of Toyo AT3 vs Nitto Ridge Grappler, Nitto provides less noisy rides, thereby increasing comfort levels.
Conclusion
This article sums up everything you can find in a Falken At3W vs Toyo At3 forum, Falken Wildpeak AT3W vs Cooper Discoverer AT3, Toyo vs Nitto, or a Toyo AT3 vs KO2 forum. FalkenWildpeak AT3 review forum reveals how it is one of the best out there. Similarly, this article on Toyo Open Country AT3 vs Falken Wildpeak AT3W explains the same but in detail. Falken Wildpeak MT price is much cheaper than many of its topmost counterparts.
Source