"The winter is here with a freezing breeze and Snowplowing is undoubtedly the talk of the town in this cold weather, especially in hilly and snowy areas."
With tonnes of snow piling up on the roads and making life freezing and slow, someone ought to get up and say this is enough, I have to do something about this before it hinders my daily routine!. Especially in snowy areas, Wranglers are the beasts that can easily overcome any amount of snow with the right kit. So,  as a Jeep enthusiast,  I thought it was necessary to write this Jeep Wrangler snow plowing guide. Because with a perfect installation of the Jeep Wrangler snow plowing kit, driving on snowy roads will be a breeze.
Well, let's get straight to the fact, snowplowing kits are not that cheap but to survive the harsh winters, a one-time investment is a must.  And you need to opt for something that is worth the investment. So, It is important to know what you are in for before getting hold of the best jeep wrangler snow plow kit only based on reviews. So fellows, be absolutely sure before making a purchase. Know what you are up against and then make a decision. Let's start with the basics!
Table of Content
Jeep Wrangler Snow Plowing Kits and Guide!
Before making a purchase on an expensive kit and even before understanding kits, understanding " What is a snow plow?" is a bonus and necessity! Well, in easy words, It's just an attachment or you can say an extension that can be fitted in front of your jeep to conquer snowing roads with ease. In simple words "it's a device to remove snow in front of you while driving".  It's not something that is new or specific to jeeps, plowing is one of the most effective as well as commonly used methods to remove snow. And it has been around for years.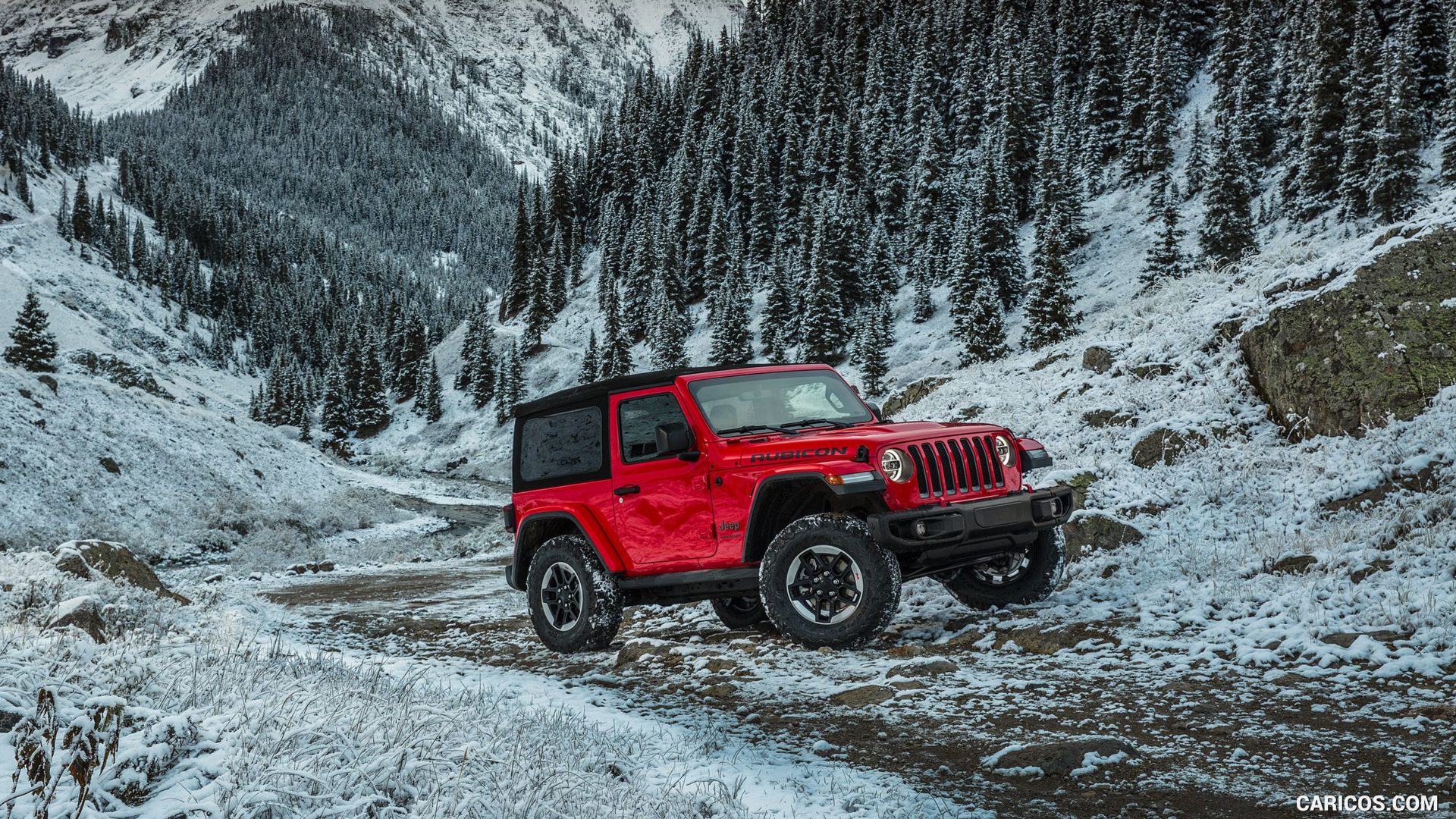 The best selling pitch for a snowplow is that it's better than manual ice shoveling and will save your time and energy in a painless experience. So, what to look for in a snowplow kit for your jeep?. Well, a jeep wrangler snow plow kit commonly consists of the following features:
A high-quality board composed of steel or aluminum or any other sturdy material
Adequately long and wide to shovel maximum snow
Must be straight
May have a controller system
These may vary from brand to brand.
Types of Snow Plows
Snowplow jeep wrangler comes in different shapes, sizes, and types. They're not just limited to simple metal plows like old times. So, let's shed some light on what options you have for Jeep snow plowing. Following are some of the commonly used snow plow for jeep wranglers that are for sale.
1.   Tow plows
These plows are the same as front plows only they are used at the rear end of the jeep. They are used by moving the jeep in the reverse direction.
2.   Front plows
It is the most common snow plow type for jeep wrangler snow plowing. It can easily be attached to the front of jeep wranglers as well as pickup trucks.
3.   Rotary plows
These snowplows blow snow usually from the sides to make space. They are usually useful in extreme weather conditions especially during or after a blizzard.
4.   Underbody plows
As the name suggests these plows are used underneath the vehicle body and clean the snow by running over it.
5.   Wing plows
These snowplows are smaller in size and usually work from vehicle sides. They are faster width-wise.
What to Look for Before Buying a Jeep Wrangler Snow Plow?
For getting a great jeep wrangler snow plow you must be well aware of what to look for in it. Having thorough knowledge is crucial. So here are a few things you must consider before sealing the deal:
Size
Size is by far one of the most important things you need to check out in your jeep wrangler snowplow at all costs. For your jeep wrangler plow which is available for sale, you must consider its size, and ask yourself what size plow for a jeep wrangler? so that it is neither too big and heavy that even you cant move it nor too light and small that it doesn't help with the snow at all. If it's too lightweight chances are it can be pushed back the heavy snow and sleet which can only cause damage to your jeep wrangler. You don't want that do you? In this respect, you should check out the gross axle weight rating for your jeep wrangler o make an informed decision.
Composition
Composition is very significant to know before putting the money on the table for any snow plow for jeep wrangler. Reason? Composition decides how strong your snow plow is and how long will it last. Also, it must be aluminum or steel with cutting edge quality so that you can remove snow at a very high pace. Also, if it is made up of aluminum it will hardly rust making it even more durable. However, usually, a steel jeep wrangler jk snow plow is commonly used due to its high strength against heavy snow.
Quality
Your jeep wrangler snow plow must be high quality. Obviously. This is not just because it shouldn't break down in front of the ice but also it is a long-term investment. You will have to take it out every winter season. So it should be high quality that it lasts long and you don't have to put up with maintenance costs either. Win-win.
Specifications
Every jeep wrangler snow plow has its own features. You will have to determine which works well with you and which doesn't. Obviously, the one with the most user-friendly features should be your priority. Also, the price and maintenance costs should be decided beforehand as a smart move. Another important thing above width and length and composition is the lighting feature. So that it helps you work even in the dark conditions safely. It doesn't matter what you prefer whether it's a jeep wrangler v plow or any other one, you need to check specs first.
Purpose
You must keep in mind how you need to have a good jeep wrangler plow package experience. If it is for personal use it will be smaller and cheaper. If you are buying for commercial purposes it will be bigger and may cost more. Also, the design for both uses may vary and so will the weight.
For is more difficult to maneuver than snow because of low visibility. Check out these finest jeep fog lights to enhance your visibility.
How to use Jeep Wrangler in Snow Plowing?
It is quite simple to use a jeep wrangler snow plow kit. All you need to do is adjust and attach it to the jeep and the rest can be controlled from inside the vehicle by remote control. Usually, most jeep wrangler snowplows are wireless o it is very easy to operate them. They are designed to operate in a way that scoops up the snow in your way creating a clearing for you in no time at all. But while snow plowing is surely easy, you still need to drive slow and carefully for efficient snow plowing.
Jeep Wrangle Snow Plow Installation
You can install the jeep wrangler snowplow in no time using the following method for jeep wrangler snow plow for an unlimited experience:
Step- 1: Collect all your hardware such as hammer, connecting equipment, the snowplow parts, nuts, bolts, plates, and so on.
Step- 2: Next, you need to thread a bolt and place it to fix the fish wire to connect the bolt plate with it. This will assemble the bolt plate.
Step- 3: To connect this piece to the mainframe, attach the fish wire through the main hole of the frame.
Step- 4: Pull-on the wire so that the entire thing is fixed and tightened.
Step- 5: When pulling the wire also pull the first bolt through the hole. You should pull the bolt completely to make way for the next step.
Step- 6: Next, pull the same bolt from the hole of the receiver hitch. It is present on the mounting tab.
Step- 7: After pulling the bolt from both holes, tighten it with a wrench. This is to ensure the entire system is fixed.
Step- 8: You must tighten the bolt carefully as to not push it back into the hole from where it came from.
Step- 9: Repeat the process on the other side as well. This is to insert the receiver bar for the snowplow. This will make the jeep wrangler snow plow mount easy.
Step- 10: Once the receiver bar is attached, attach the snowplow with it. You can ensure safety by tightening all the bolts properly.
This is how a jeep wrangler snow plow is installed.
For your ease, here is a video resource as well.
Best Jeep Wrangler Snow Plows According to Reviews
You need to know what the market is offering you hence the best jeep wrangler snow plow reviews. You must also know these so that you know which snow plow for jeep wrangler is for sale.
1.   DK2 Avalanche Universal Heavy Duty Snow Plow
This is considered one of the top-class jeep wrangler snow plows. It is great in length and width i.e. 82 inches x 84 inches. It also has amazing features including a wireless controller. It is great for jeep wrangler snow plowing.
2.   Meyer Plow Angle Hydraulic Snow Plow
The Meyer Plow offers state-of-the-art snow plowing services. It is composed of steel which is sturdy and long-lasting. Moreover, it has wireless connectivity.
3.   Meyer 26500 Plow

It is great but works better in light snowy conditions. It has 90 inches wide and can accumulate a great amount of snow. Furthermore, it has a steel body and can be controlled by a remote controller. That is exactly what is needed in jeep wrangler snow plowing.

4.   Black Boar Snowplow
It is a straight and sturdy metallic snow plow for a jeep wrangler. It has a width of 48 inches and is reasonably thick and lengthy. It is lightweight at only 88 pounds. It is a great lightweight jeep snow plow.

5.   Snow Bear Personal Plow
This exceptional snow plow is also one of the best snow plow for jeep wrangler. It has three blade angles construction and is 82 inches wide which can remove snow in huge amounts.
These best jeep wrangler snow plow reviews will definitely help you determine what to look for when purchasing a jeep wrangler snowplow. 
Frequently Asked Questions (FAQs)
1.   Are jeep wranglers good for snow plowing?
Yes. jeep wranglers are great for snow plowing given that the snow is not in too huge an amount. At times the weight of snow is underestimated. At times the snowplows attached to the jeep wrangler are also not adequate for removing such weighty snow. So using the right jeep wrangler snow plow is important for efficient snow plowing.
2.   Which snow plow size is right for a jeep wrangler?
The snowplow size for a jeep wrangler should be between 60 to 80 inches in length and width. You need a jeep wrangler which is high in snow performance.
3.   Should we buy a used snow plow for a jeep wrangler?
Used snow plow for jeep wranglers are also available for sale at times. However, it is better to buy a brand new snow plow so that no hidden defects surface later on after use. Same is the case with old jeeps with snow plows are also common for sale.
Conclusion
After a thorough read of this snowplow for jeep wrangler unlimited, JK, etc, you have made it to the end. Wrapping up, in the present guide we have tried to cover each and every aspect of the jeep wrangler snow plow for efficient use from basics to complex. You can use any kind of snowplow with your jeep wrangler but as long as you need accurate snow plowing you must consider buying the compatible product.
If you are too fed up with snow disrupting your day-to-day activities you can use any of the snowplows mentioned in the best jeep wrangler snow plow review and make your life easy today!! We hope that this guide helped you find and install your Jeep wrangler snow plow perfectly.
Sources & Reference